The zoo comes to Paisley Lodge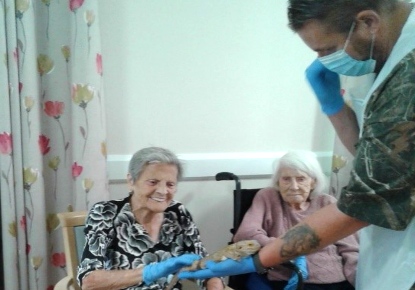 This week the residents from Paisley Lodge have enjoyed many activities from indoor games, music therapy, arts and crafts, movie afternoon and food tasting session.
The highlight of the week was the mobile zoo experience, residents haven't taken part in this activity since 2019 due to the restrictions that were in place, so it was a great treat. Residents enjoyed an educational and visual session, there were a variety of animal species including snakes, bearded dragons and a hedgehog lookalike.
The fan favourite was the American red footed tortoise, Albert, who was very big and quite noisy. The residents loved getting to know Albert, they asked how old he was and what he liked to eat. At the end of the session the residents thanked the zoologist and said it was great to see the animals and asked for him to come again.
Find out more about care homes in West Yorkshire.