VE Day at Chatsworth Lodge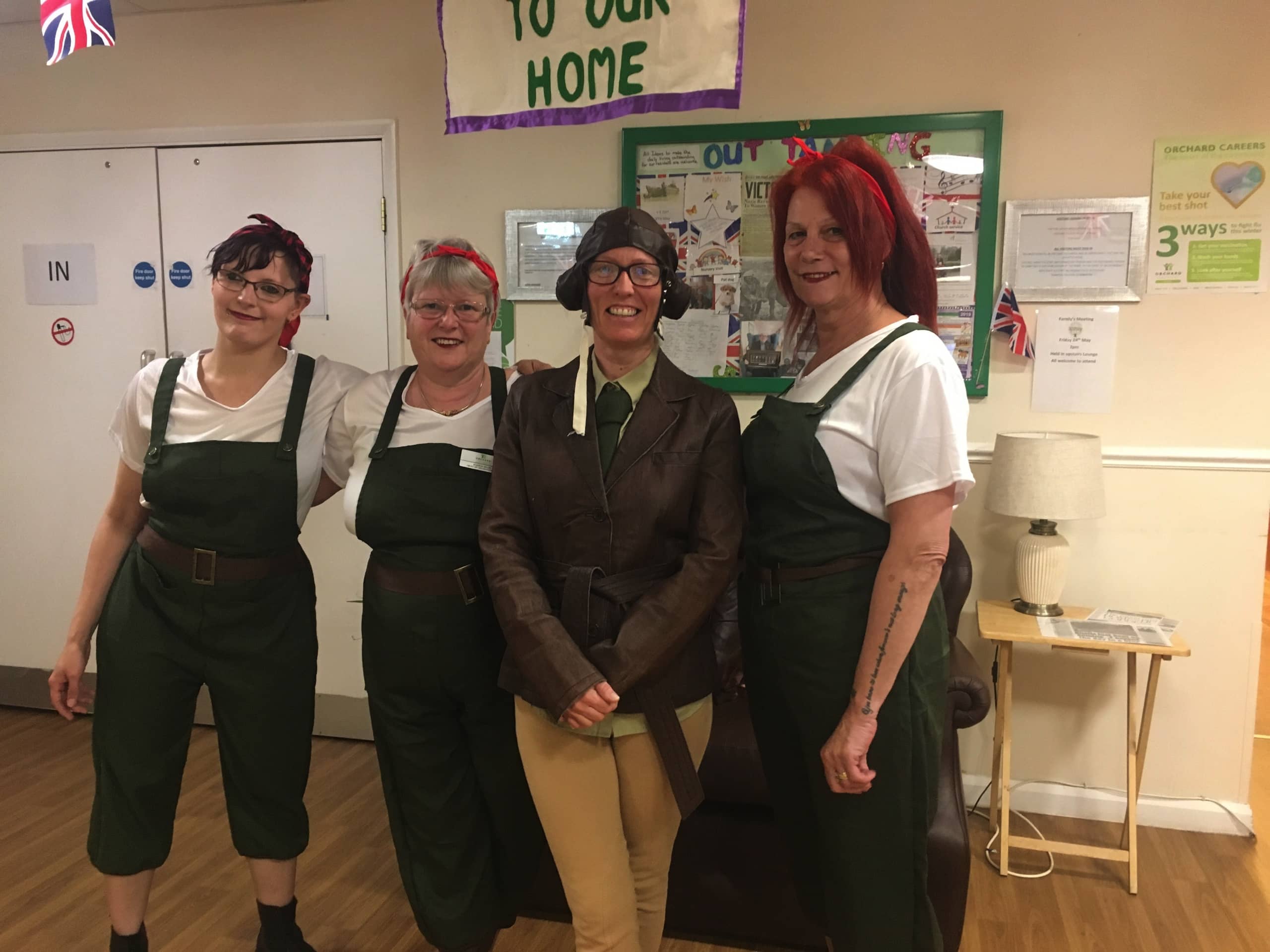 On the 8th of May, Chatsworth Lodge Care Home in Derbyshire marked  Victory in Europe Day.
Victory in Europe Day or 'VE Day', is a day to commemorate the unconditional surrender of the German forces in 1945, starting the end of WWII.
The home set out to celebrate in style! The staff at Chatsworth Lodge were looking fantastic as they dressed up as 'Land Girls'. They also decorated the home with Union Jacks and placemats made of old newspapers.
There was also live entertainment, as well as a variety of wartime, themed dishes on offer such spam fritters, dripping on toast and bread & butter pudding!
The day proved to be an excellent opportunity for residents to reminisce and exchange stories with one another. One gentleman was in the Navy during WWII and his ship was sunk by a German U-boat. He was stranded at sea for 20 days before being rescued, but still considers himself one of the lucky ones!
"We received a lot of lovely feedback from the residents. Dressing up as land girls brought a lot of smiles to the resident's faces", commented Michelle Rose, Home Manager at Chatsworth Lodge.
To keep up to date with news from the home, follow us on Facebook, Twitter, Instagram and YouTube.