Romance Fills the Air This Valentine's Day at Penwortham Grange & Lodge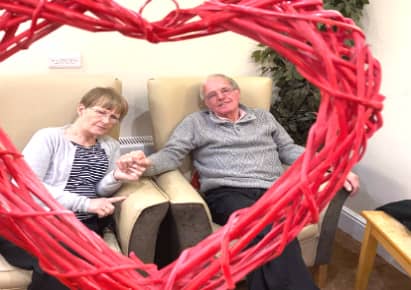 The staff and residents from Penwortham Grange & Lodge Care Home partied the day away as they celebrated Valentine's Day.
Care Assistant's Cati and Janice came into the home on their days off to decorate the home and make it look special for residents. The home was filled with heart balloons, flowers and table decorations; the scene was set for a truly special day.
The kitchen team went above and beyond and created yummy treats for everyone to devour, the heart-shaped biscuits were a hit with everyone and were gone in no time! The day ended with singer Roger paying a visit; he impressed everyone with his fantastic voice and got everyone involved in the fun.
To keep up to date with news from the home, follow us on Facebook, Twitter, Instagram and YouTube.