Residents at Grimsby Grange & Manor Enjoy the Sunshine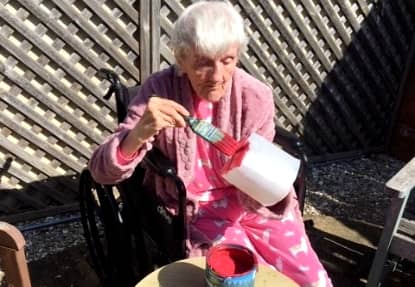 Grimsby Grange & Manor residents made the most of the sunshine as they sat in the garden painting away.
They took on the challenge of painting both tomato and cucumber plants, in an effort to spruce up the garden and get their creativity flowing. Making the day more enjoyable was the lovely weather, residents painted away feeling the sun shining down on them.
Once the pots were completed and looking fabulous, residents left them to dry, they will be heading out to the garden soon to start filling their newly decorated pots. Emily told staff, "I love painting, it is messy but so much fun and I really like sitting out in the garden."
To keep up to date with news from the home, follow us on Facebook, Twitter, Instagram and YouTube.