Professionals Breakfast Morning at Archers Court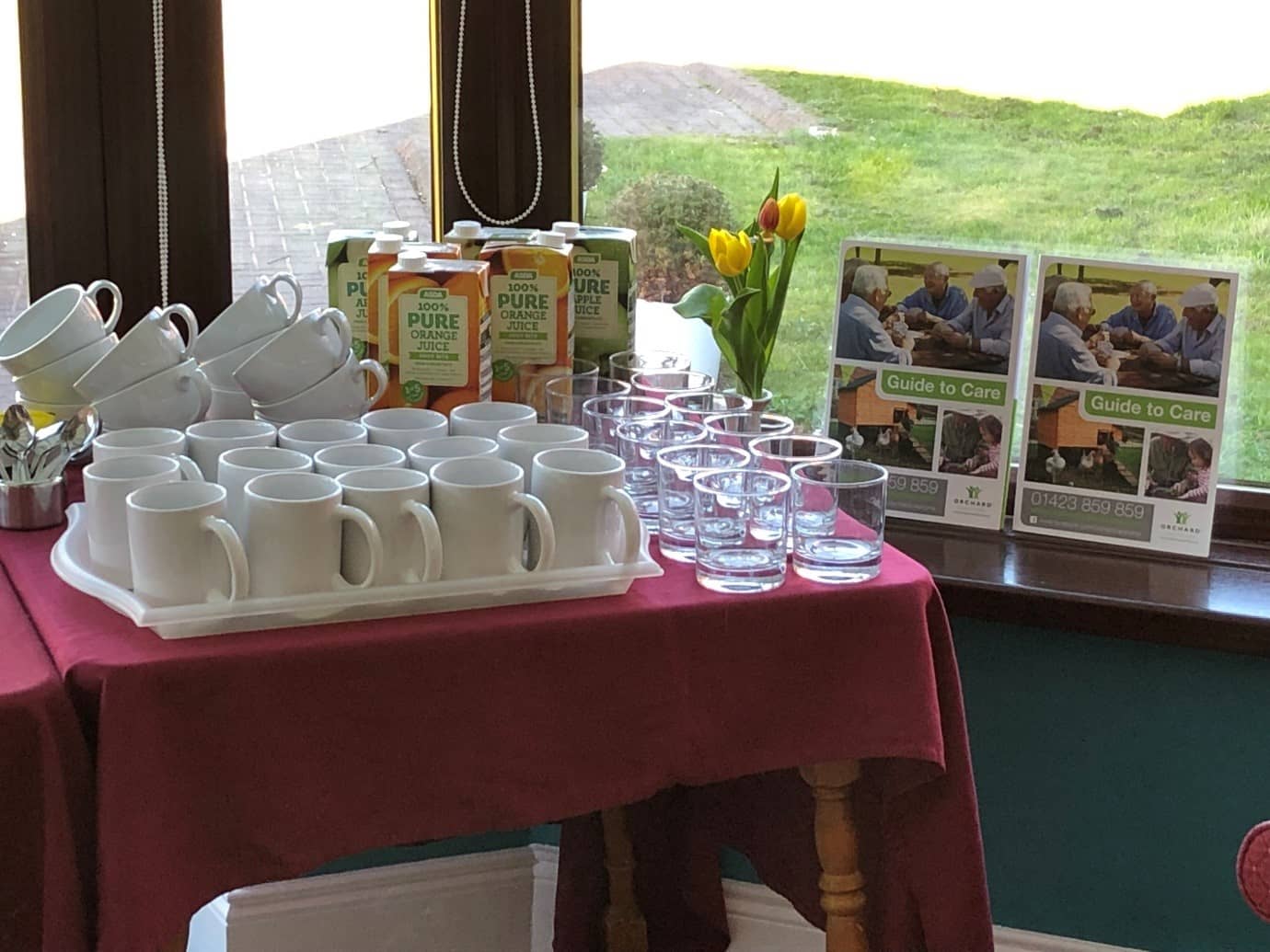 Archers Court Care Home in Sunderland recently hosted it's very first Professionals breakfast morning.
The home opened its doors and invited a variety of professionals to join the home for breakfast to share their knowledge, skills and experiences.
The professionals arrived and enjoyed a selection of teas, coffees, juices, fruits, and Danish pastries. Everybody was deep in conversation, exchanging words of wisdom and past experiences.
After breakfast, the professionals were given an informative tour of the home, where they were able to learn about all of the unique facilities at the home.
"Usually I don't go past the manager's office in my line of work, so it was a really great experience being able to take a look around the home and learn about all of the hard work that they put in" commented a professional from Vision at Home.
As a thank you, everyone, that visited the home, took a 'Project Takeaway' bag home with them, the bag contained a variety of goodies including key rings, badges, pens, and a brochure. The bags were very well received amongst the professionals.
"Everyone that attended our breakfast gave us some fantastic feedback and had a lovely time. The lovely people from the Sunderland Carers Centre will be visiting again soon and will be joining in during our residents and relatives meeting" commented Elizabeth Taws, Care Home Manager at Archers Court.
"After the success of the breakfast morning,  this will become a bi-monthly activity, allowing us to further continue our networking within the community", added Elizabeth.
To keep up to date with news from the home, follow us on Facebook, Twitter, Instagram and YouTube.