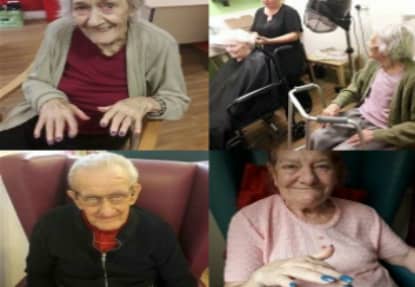 Everybody deserves a bit of TLC every once in a while and what better way to do that than, a bit of pampering!
Residents at Riverdale Care Home take part in pamper days every Wednesday and Friday. Wednesdays see an experienced hair dresser, Tammy, come into the home and she keeps residents preened to perfections with haircuts in the comfort of the homes very own hair salon! Customers can sit back, relax and have a good chit chat while Tammy coiffures their hair! "Everyone comes out feeling special, especially when everyone is commenting on their hair, it makes them feel wonderful!" Says Laura Simpson, Activities Co-Ordinator at Riverdale Care Home.
But that's not all of the pampering that Riverdale has for the week. Every Friday, Laura and the rest of the staff are hard at work, painting and polishing nails, giving hand massages and styling hair. What a brilliant way to start the weekend by looking their best ready for visits from family.
Something as simple as a new haircut can give anyone a massive boost in confidence and self-esteem. When people know that they look their best, then more importantly, they feel their best. Self-care also promotes a good sense of independence which is so important for occupants' wellbeing and relationships.