Middleton Park Lodge Welcomes Some New Fury Friends!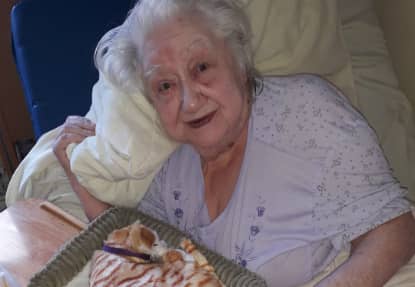 Middleton Park Lodge care home in Leeds has recently received some new residents in the form of fury friends!
The introduction of two cats, Socks and Penelope and two dogs, Marley and Betty has left residents very happy. Although they are not real animals they breathe like real animals and have been a hit within the home. These stuffed pets simulate real breathing and this interaction can be incredibly beneficial for residents.
Resident Marion was introduced to cat Penelope and right away took a huge liking to her and befriended her. Marion stated that Penelope reminded her of the cat she used to have at home and her eyes filled up with joy whilst playing with her.
All of the new animals will be going around the home to ensure that all residents get to enjoy their company.
To keep up to date with news from the home, follow us on Facebook, Twitter, Instagram and YouTube.