Lottie Turns 90 at Castleford Lodge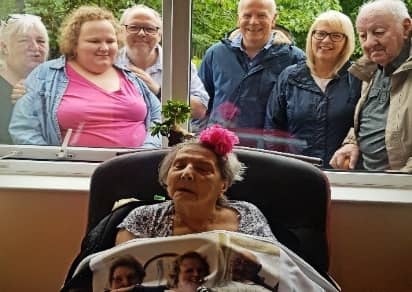 Everyone got together to celebrate Lottie's big day at Castleford Lodge and it was nothing short of magical.
Lottie received a very special surprise as her family came around for a window visit, she was overjoyed when she saw them and staff were left teary to see the loved ones reunited. The birthday girl was truly spoilt as she was showered with gifts and she could not have been more grateful.
Her family presented her with a memory blanket, filled with photographs of all her loved on it and she has promised to treasure it forever. The day was a huge success and Lottie thanked both staff and her family for making sure she had a great day.