Games Time at Paddock Stile Manor Care Home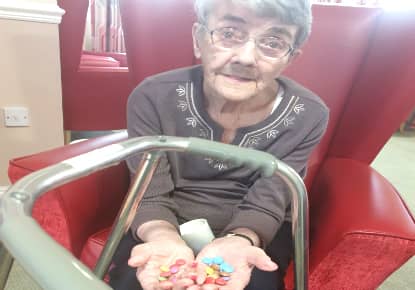 Staff and residents from Tyneside care home, Paddock Stile Manor have been busy using their imagination and creating their very own games.
After putting their heads together, they came up with something called the Smarties Game. Residents set out at finding a certain coloured smartie in a cup; they all had their own technique and were laughing away as they rummaged through the chocolates.
Next, up they were challenged to think of an object or song that mentioned said colour and there were some hilarious answers given. Alice was great at finding the smarties and was smiling all throughout the play, she told the staff, "I really enjoyed that, I'm not usually a games person but that was so good."
To keep up to date with news from the home, follow us on Facebook, Twitter, Instagram and YouTube.