Castleford Lodge - Meeting up with Middleton Park Lodge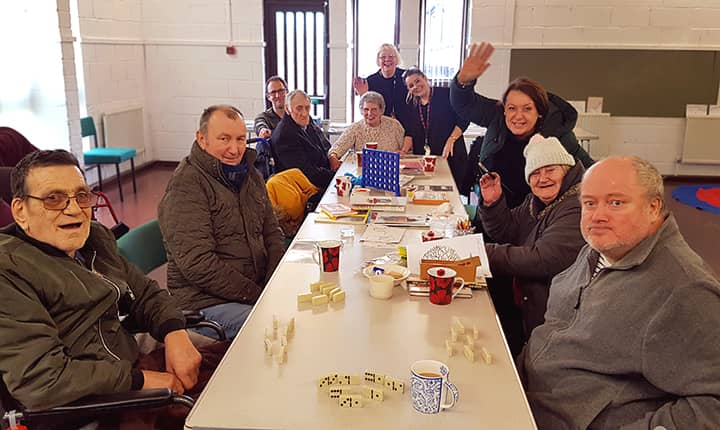 Residents from Castleford Lodge  got together with those from Middleton Park Lodge as they spent some time at Hightown Church.
The two homes met up at their local pop up café at the Church and spent some quality time bonding and having fun. The gentlemen, headed straight towards the dominoes and got stuck into a game whilst the ladies took advantage of the aqua painting station that was set up.
The volunteers at the church provided residents with an endless supply of tea and biscuits, which everyone was happy about. It wasn't long before residents got chatting away with one another, sharing stories about their younger days and what their hobbies are, the meet up allowed them to socialise with new people all whilst having fun.
To keep up to date with news from the home, follow us on Facebook, Twitter, Instagram and YouTube.