Castleford Lodge Enjoy an Evening In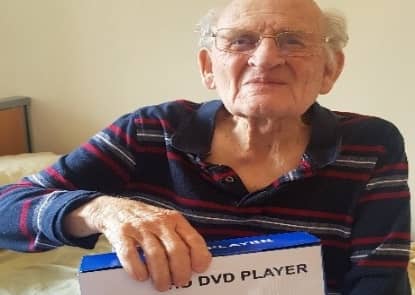 The staff at Castleford Lodge decided to purchase 2 players to put in residents rooms on a rota basis to make their evenings more interesting.
Most residents already have TV's in their rooms so this is the perfect addition for them and they couldn't be more excited. Robin and Colin were most impressed and couldn't wait to get a movie of their choice playing, they decided on a John Wayne film and enjoyed every second of it. 
Tracey Lee, Activity Coordinator said, "we are very pleased with our purchase, that residents that are nursed in their rooms or are social distancing will now have something interesting to watch on the screen. The team all agreed that with the large selection of DVDs the home has, there is something to suit everyone.