Castleford Lodge celebrate Mavis's birthday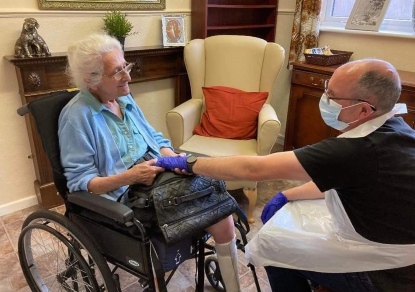 Mavis from Castleford Lodge enjoyed double celebrations as she turned 91!
The day couldn't have got much better for Mavis as she was surprised with a secret visit from her son Gordon, she was shocked to see him and couldn't contain her excitement. The smile on Mavis's face could be seen for miles and it wasn't long before her emotions got the better of her.
Mavis was showered with gifts for the big day and she told staff, "this is the best birthday ever." Later that day she was presented with a lovely birthday cake and she loved her friends singing to her.
Find out more about care homes in West Yorkshire.