Arts and Crafts with School Children at Archers Park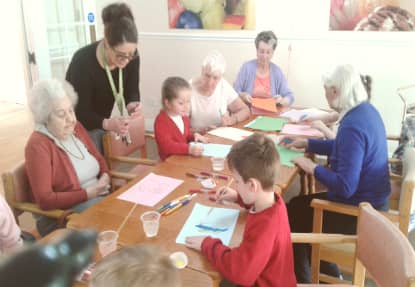 Archers Park had the pleasure of a visit from year one children recently.
The children and residents took part in some arts and crafts activities together and bonded over being creative. The children came to spend time with the residents and keep them company and this was much appreciated by the home.
Whilst there they made cards for someone special to them and encouraged the residents to make their own cards too. The group used coloured papers, glue sticks and colouring pencils and made some lovely cards. Whilst colouring they all chatted amongst themselves and shared some laughs and stories.
Joan said "it was lovely to spend time with the children, they brightened up my day and I am so happy that they visited."
We look forward to seeing the children again!
To keep up to date with news from the home, follow us on Facebook, Twitter, Instagram and YouTube.