Archers Park Care Home enjoyed a trip to the aquarium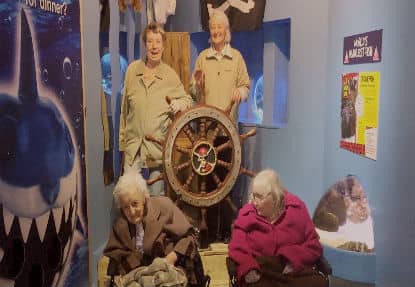 What better way to spend a day than on a road trip with a group of friends?
Residents of the Sunderland based care home Archers Park recently made their way on to the "Oomph" coach and headed towards Tynemouth to enjoy seeing the amazing animals at the Blue Reef Aquarium.
Four residents were taken on the outing to the sea life centre and it's safe to assume from their big smiles that the group thoroughly enjoyed themselves on the trip.
Whilst there, the group took part in many fun activities, one of the residents Dorothy said "I loved seeing the animals, especially the seals". Alongside seals, the group also got the chance to see various other sea life animals and small monkeys. This pleased Violet who said "I love going on trips like this".
Another resident on the trip Joan added "Going on trips like this makes me feel loved and wanted".
To keep up to date with news from the home, follow us on Facebook, Twitter, Instagram and YouTube.