Green Park's Trip to Liverpool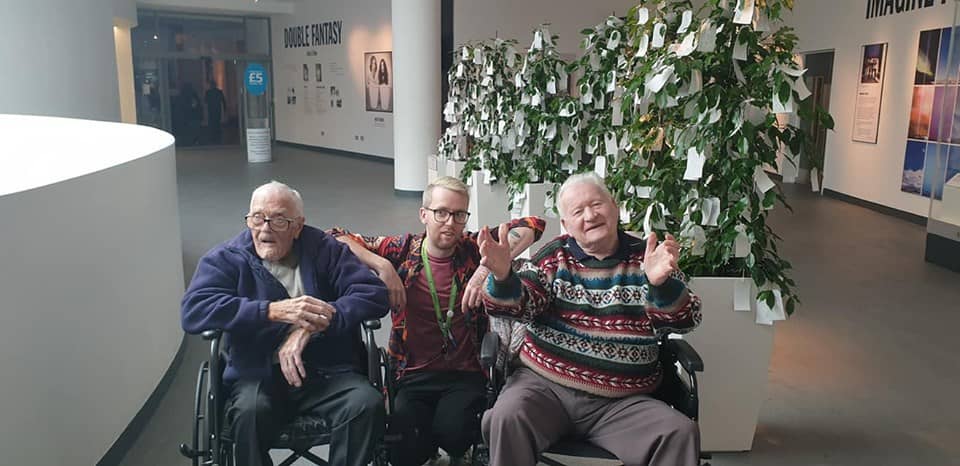 Residents at Green Park Care Home in Warrington recently took a trip out to Liverpool and learnt all about its history.
Alan, a resident a Green Park recently expressed an interest in visiting the Liverpool docks and fellow resident Les was quick to get involved. Alan grew up in Liverpool and was keen to revisit the sights and explore the town.
The first port of call was a stop at a local café for a quick cup of tea, then it was on to the Museum of Liverpool!
"As we walked around the museum, the smiles on Alan and Les' faces were an absolute delight to see", commented Joe Ward, Activites Coordinator at Green Park.
Alan and Les particularly enjoyed the Beatles exhibition, which was followed by a sing-along in the museum's karaoke room.
After the group had finished at the museum, there was only one thing left for the day… a stop by the nearest pub for some food and even a quick drink!
"We love making our residents happy here at Green Park and have more residents with requests for trips out so we are busy arranging the next outing to keep them all smiling", added Joe.
To keep up to date with news from the home, follow us on Facebook, Twitter, Instagram and YouTube.