Pass The Parcel at Ashlea Mews Care Home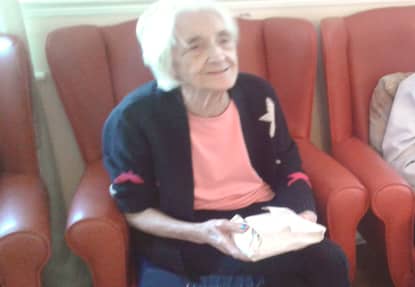 Residents at Ashlea Mews Care Home were inspired to play Pass the Parcel after reminiscing about their favourite childhood pastimes.
Both staff and residents were having a lovely chat about what they enjoyed doing as children and what games they liked playing which inspired them to take on a game of Pass the Parcel.
The parcel was packed full of treats so there were smiles all around when the parcel was unwrapped to reveal chocolates! Danny and John both agreed that they had lots of fun and loved winning.
Overall the game was a huge success, it gave residents the chance to reminisce and reminded them of happy times that they had which left them in great spirits for the rest of the day.
To keep up to date with news from the home, follow us on Facebook, Twitter, Instagram and YouTube.