Outdoor VE Day Celebrations at Nesfield Lodge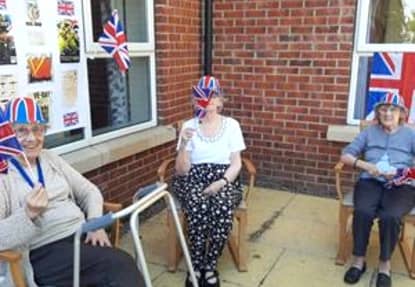 Resident's at Nesfield Lodge celebrated the75th anniversary for VE day with a lovely afternoon garden party.
Everyone was in the party spirit with staff dressing up in army themed costumes and residents wearing union jack hats. The garden was transformed with posters of reminiscence, bunting, flags and of course party snacks.
The day consisted of good food, great songs and fantastic stories, residents sang along to wartime songs as they talked about what memories they have of the time, with some of them recounting the days like they were yesterday!
The party ended in the best way possible with a group sing along to everyone's favourite classic, 'We'll meet again' by Vera Lynn.
To keep up to date with news from the home, follow us on Facebook, Twitter, Instagram and YouTube.