Middleton Park Lodge celebrate National Doughnut Week!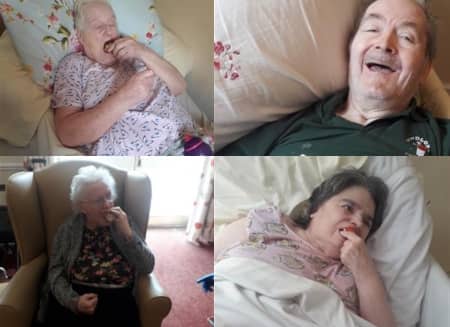 In honour of National Doughnut week, the Middleton Park Lodge residents indulged in some doughnut tasting and decorating.
The residents at the Leeds care home took full advantage of being provided with sprinkles, writing icing and frosting and created some scrumptious looking treats. One of the residents Josephine went all out and decorated 4 doughnuts, she begun with pink icing and created some lovely patterns on the doughnut. She then experimented with chocolate frosting and simply added just sprinkles all over another doughnut.
Josephine really enjoyed this activity and said "the chocolate is making my mouth water; I just want to eat them". Once the doughnuts were decorated they were cut in to quarters and handed out to the other residents for them to enjoy. Most of the residents favoured the chocolate doughnuts and there were smiles all round as they devoured them.
To keep up to date with news from the home, follow us on Facebook, Twitter, Instagram and YouTube.