Grange Farm, 340 Leeds Road, Lofthouse
Wakefield
West Yorkshire
WF3 3QQ
Why choose Lofthouse Grange & Lodge Care Home in Wakefield
All staff are Dementia Friends
All our staff have completed specialist dementia training and are Dementia Friends
All bedrooms en-suite
Spacious and can be personalised
Church services broadcast
Residents are part of the interview panel
Ensuring any new staff are a perfect fit
Welcome to Lofthouse Grange & Lodge Care Home
A specialist residential, dementia residential and short term respite care home in Wakefield.
Rated 'Good' by our regulators the CQC, Lofthouse Grange & Lodge provides an excellent standard of care for all our residents. Lofthouse Grange & Lodge is a modern, recently refurbished home designed with the comfort, privacy and independent lifestyle choices of residents in mind.
The home is made up of two units, Lofthouse Grange is a 24-hour residential care unit with 31 beds and Lofthouse Lodge provides around the clock dementia care to 57 residents.
All bedrooms are en-suite and are spacious and comfortable, with up-to-date amenities such as access to WiFi. Each room is decorated to high standards and we encourage people to personalise their own rooms with pictures and familiar pieces of furniture.
Our passionate, experienced staff provide person-centred care for people with different levels of dementia, as well as stroke, diabetic and end of life residents. All our staff have completed specialist dementia training and are Dementia Friends, ensuring all residents are treated with the respect and dignity they deserve and can continue to live life to the full with compassionate support.
Several communal areas offer additional space for our residents to either spend time together with friends and relatives, or to take part in a wide variety of activities, such as exercise sessions, weekly coffee mornings, games, quizzes or creating memory boxes. Our home is within close proximity to local shops and we regularly meet with community groups, go on day trips or welcome visitors into the home. We enjoy outdoor space in a large green garden, which is tended by some of the residents who have a keen interest in gardening, allowing them to continue life as they lived it before moving to Lofthouse.
"Mum has been so much more happier since moving into Lofthouse Grange, the staff have been marvellous, especially during the COVID pandemic. We have had no issue what so ever and have every confidence that Mum is being cared for by a wonderful and dedicated team. We have regular video chats which always put a smile on Mum's face. All in all we can't fault Lofthouse and the care it provides." 
Son of Resident, August 2020 source: carehome.co.uk
Frequently Asked Questions
Reviews on carehome.co.uk
Life in
Lofthouse Grange & Lodge Care Home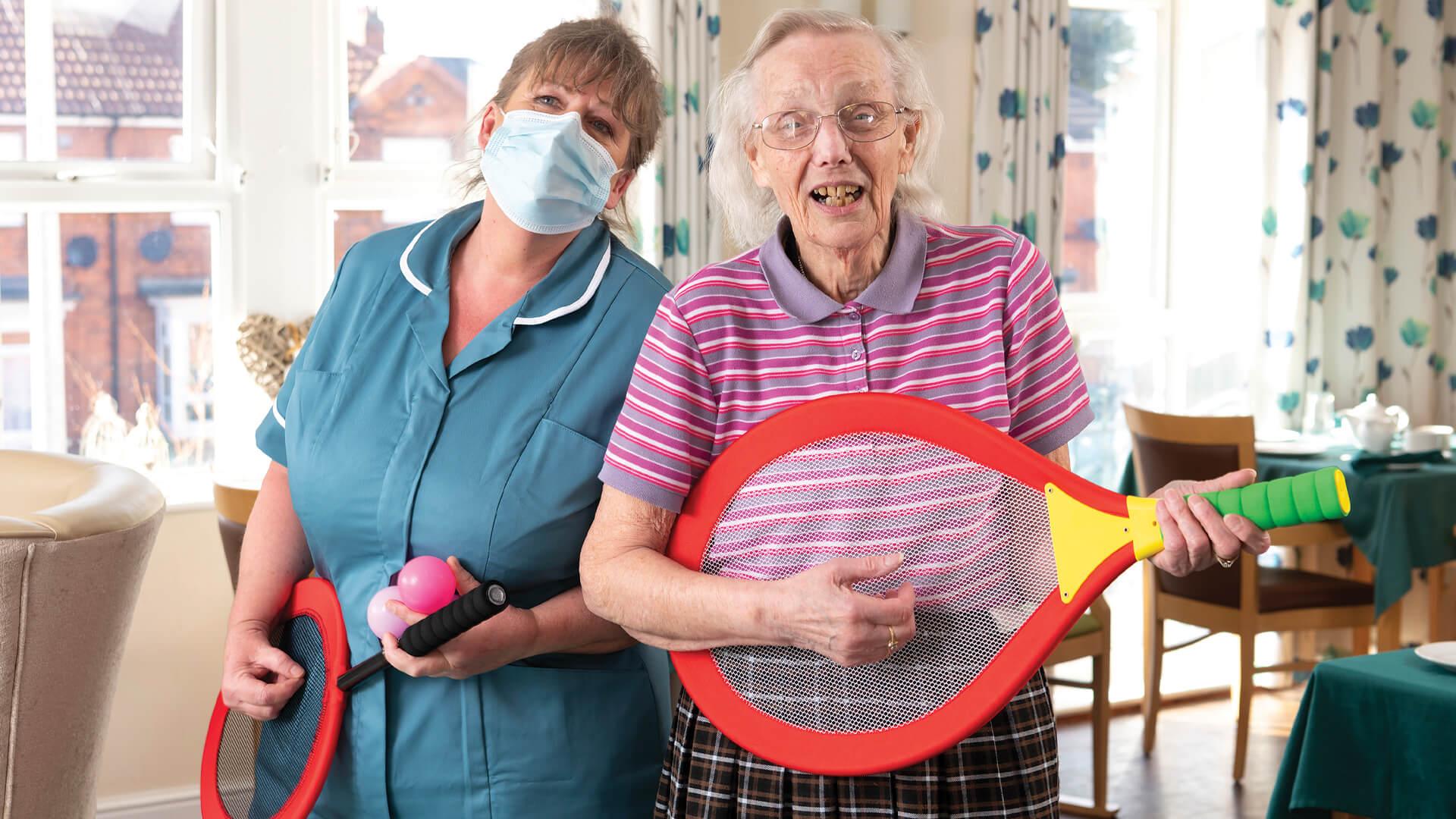 Activites
We want our residents to be as active and engaged as they can be. With this in mind, we have appointed dedicated Activity Coordinators in each home, who are tasked with creating a daily programme of events and activities that are designed around the interests and hobbies of our residents.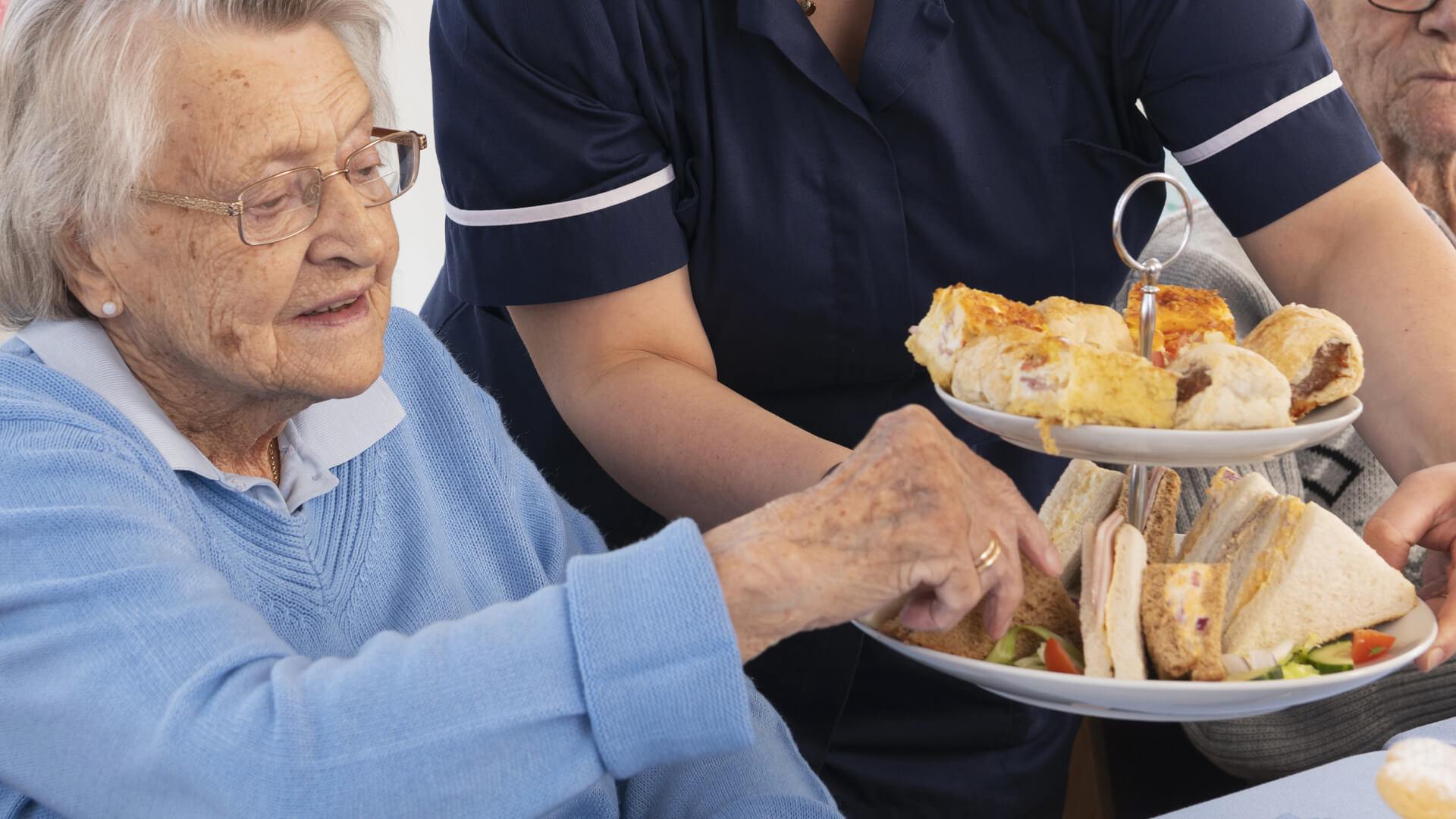 Mealtime Experience
Whether it's a home-made pie or a fresh fruit sponge, our cooks pride themselves on knowing the tastes of our Residents. We provide a quality menu with a range of choices for all our residents. We offer a selection of snacks and fresh fruit which is available throughout the day.