45 Nesfield Road, Belle Isle
Leeds
West Yorkshire
LS10 3LG
What sets Nesfield Lodge apart from other care homes in Leeds?
Bright, airy communal lounge
With direct access to gardens
All bedrooms en-suite
Spacious and can be personalised
Award-winning kitchen staff team
Tasty treats are always on offer
Large, secure gardens
Perfect for green-fingered residents
Resident committee
Consulted for feedback and tailoring changes
Daily Updates on Facebook
See what we are up to on our Facebook page and never feel out of touch with goings on.
What sets Nesfield Lodge apart from other care homes in Leeds?
A dementia care home in Belle Isle, Leeds that also offers short term respite care stays.
Nesfield Lodge Care Home is a purpose-built care home in Leeds. We offer dementia care and short-term respite care and our staff are highly trained in illnesses such as COPD, stroke and epilepsy.
Food is a key focus for us and our kitchen team was awarded the first Orchard Care Homes Award for Culinary Excellence. Our team of staff have always been praised for their dedication and in delivering an enticing, nutritional daily fare.
Our main focus at Nesfield Lodge Care Home is to ensure residents maintain independence, active lifestyles and are kept stimulated. Residents are involved in all activity planning and we host regular resident committee meetings to gain their feedback and hear their opinions. We boast a large and secure outdoor space for resident to enjoy, which provides easy access for mobility needs, has raised beds for green-fingered residents and is the perfect relaxing haven.
We also have a strong relationship with our local schools and community groups and hold many community events which our neighbours like to get involved with. To make sure that family and friends are kept abreast of goings on, we update our Facebook most days.
Our home is open 24 hours a day with lunch generally served between 12.00 and 13.00 pm.
Types of
Care provided
Residential Dementia Care
Dementia describes a set of symptoms that are associated with a decline in memory or other thinking skills, severe enough to reduce a person's ability to perform every...
Short Term Respite Care
Caring independently for a loved one can be challenging at times and it is important to take regular breaks to recoup. We offer short term residential stays to support...
"After searching for a residential dementia care home in Leeds for my dad, Nesfield Lodge was recommended. We're so pleased that Dad moved into Nesfield. Dad was worried at first as he didn't know what to expect. The care team are amazing! They go over and above with the care and dignity Dad receives. Dad says they are his extended family. We feel we can ring anytime and always welcomed with a kind, caring and a reassuring voice. Thank you all for the respect, care and kindness you give to Dad."
Daughter of Resident, September 2020 source: carehome.co.uk
Frequently Asked Questions
Reviews on carehome.co.uk
Life in
Nesfield Lodge Dementia Care Home in Leeds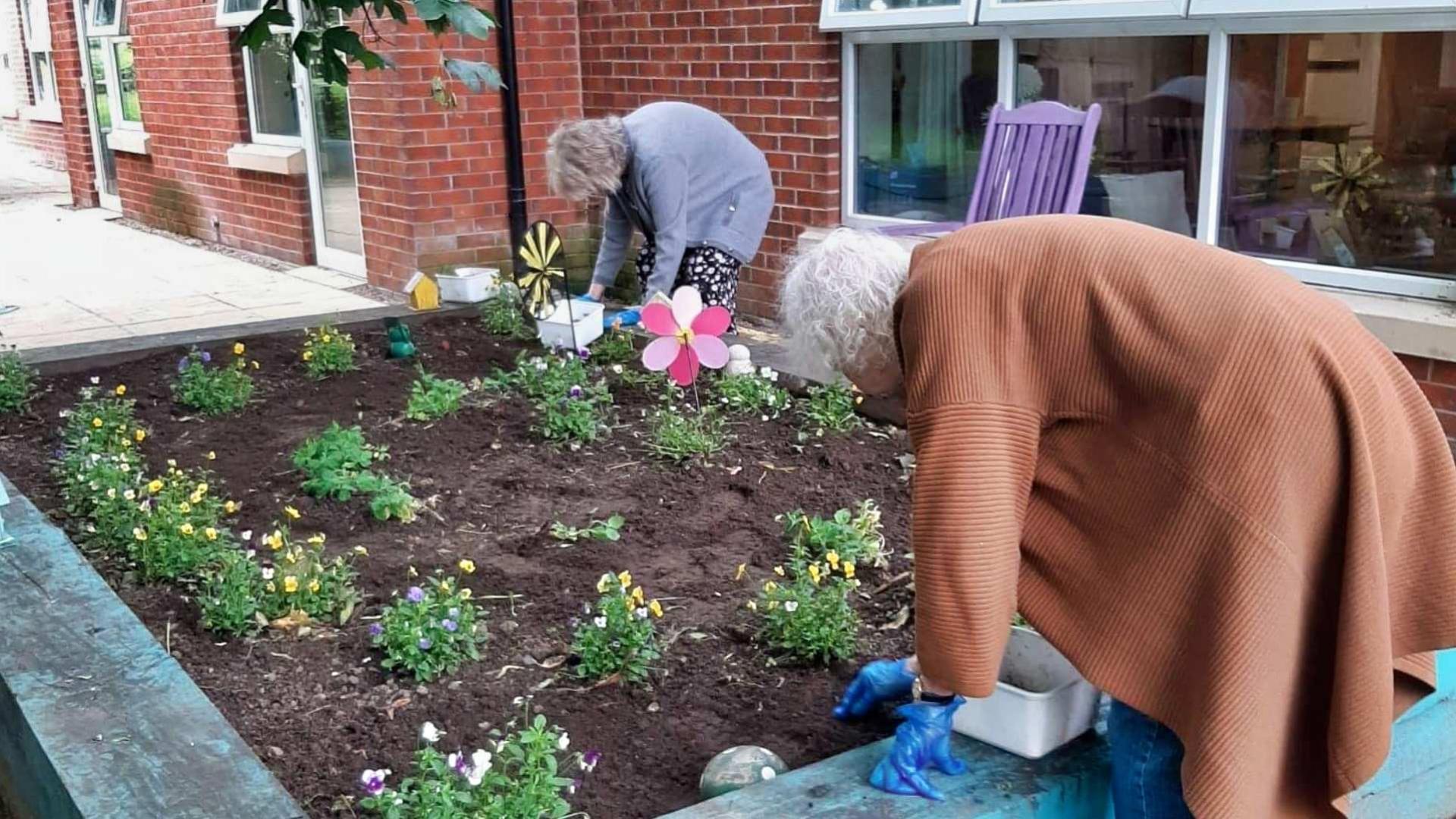 Your Activities to Enjoy
We want our residents to be as active and engaged as they can be. With this in mind, we have appointed dedicated Activity Coordinators in each home, who are tasked with creating a daily programme of events and activities that are designed around the interests and hobbies of our residents.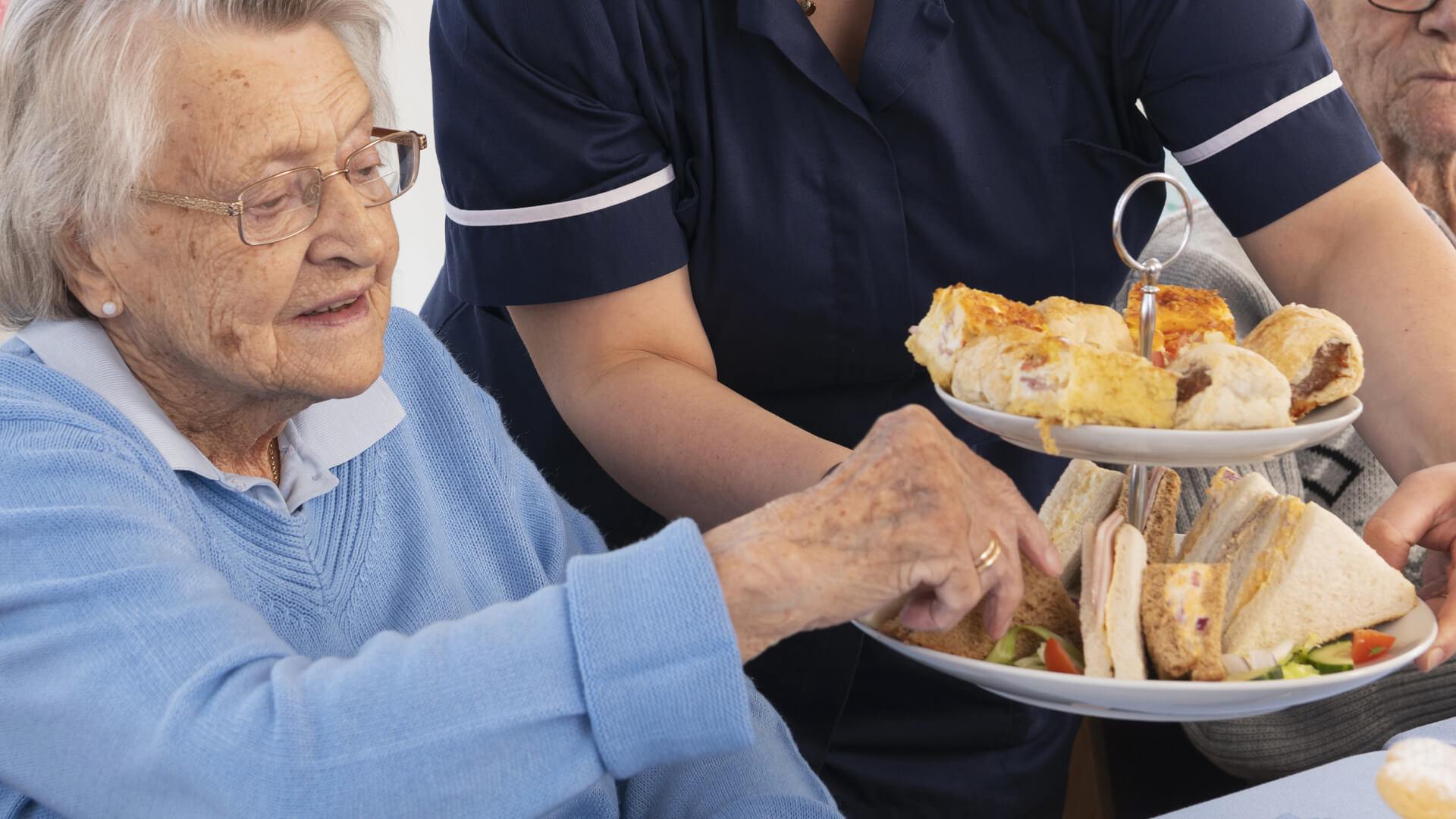 Mealtime Experience
Whether it's a home-made pie or a fresh fruit sponge, our cooks pride themselves on knowing the tastes of our Residents. We provide a quality menu with a range of choices for all our residents. We offer a selection of snacks and fresh fruit which is available throughout the day.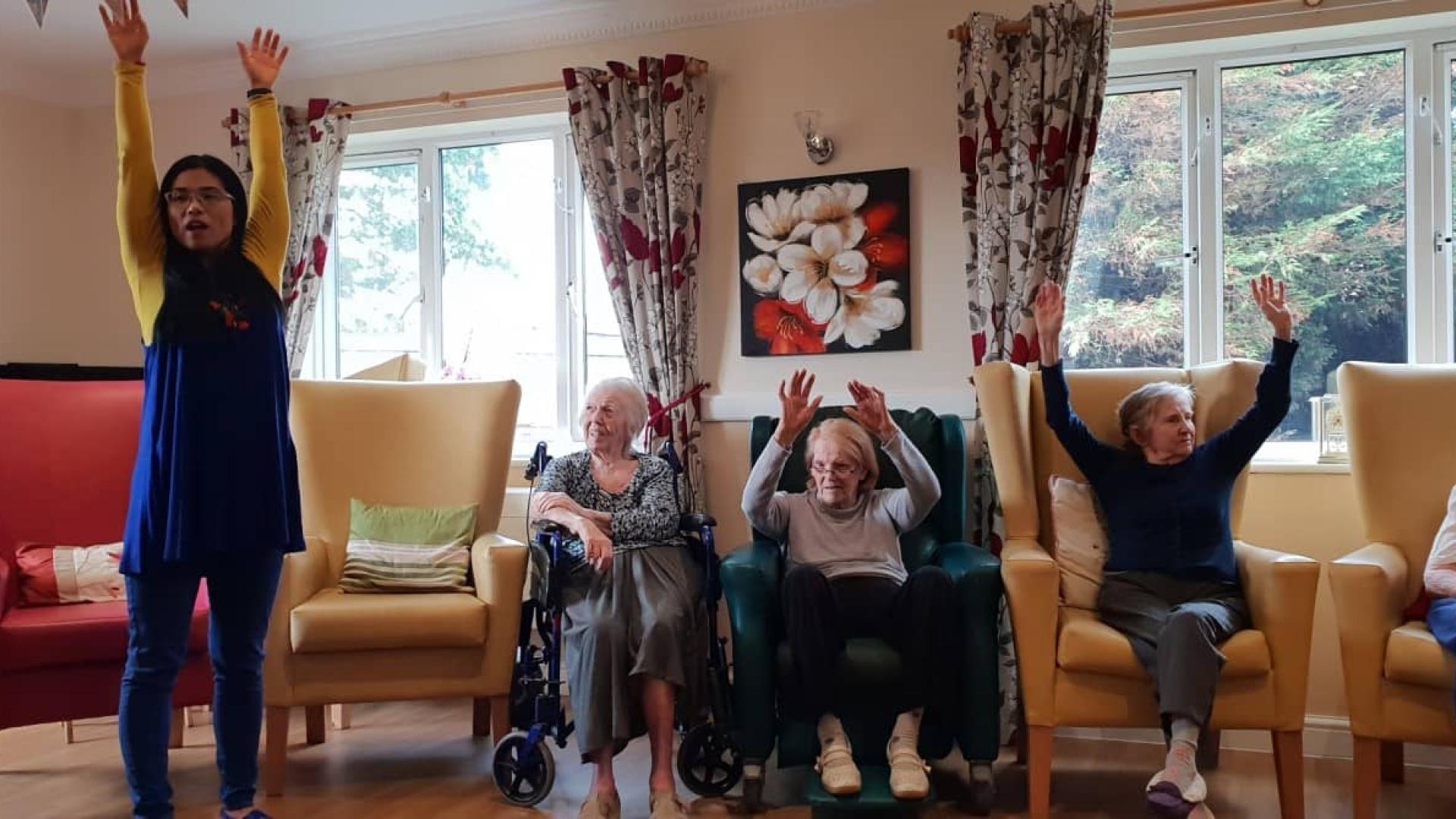 Entertainment
As part of the daily activity programme within the homes, external visitors often come into the homes to provide the residents with entertainment.
Singers and dancers are a regular feature in our homes, many also have therapy pets that visit the home on a regular basis.