Parkhouse Avenue, Castletown
Sunderland
Tyne & Wear
SR5 3DF
Why choose Lansbury Court Care Home in Sunderland
Gold Standard
Rated as Gold Standard by Sunderland Local Authority
50's style American diner
For residents and family members to enjoy
Long-serving staff
Ensures continuity of care for residents
Tailored Activities
Built around resident lives and hobbies
Virtual befriending initiative
Started through lockdown for residents to meet new people
Welcome to Lansbury Court Care Home
A specialist residential, dementia residential and short term respite care home in Sunderland.
Rated 'Good' by our regulator CQC, Lansbury Court is a purpose-built, single-storey modern care home located in the former mining community of Castletown. Our home provides specialist residential, dementia residential and short-term respite care and boasts a 'Gold' rating by Sunderland City Council 2018. Lansbury Court benefits from its proximity to the River Wear and Hylton Castle, with transport links to Wessington Way and a bus service that stops directly outside the home.
Our 56 bedrooms are all decorated to high standards with modern furnishings and fittings and several of them are en-suite rooms. We have a 50s style American diner on the dementia unit of our care home which is very popular amongst residents and visitors, they can often be found enjoying a meal or drink in the diner.
Many of our staff at Lansbury Court Care Home have been with the home for over ten years and are experienced in caring for people with physical disabilities as a result of a stroke. We are regarded highly for our End of Life Care and are supported by District Nurses to provide catheter care.
Residents spend a lot of their time taking part in an activity or event or enjoying the home gardens, a pleasant and secure outdoor area. We host a monthly gentleman's club and many of our other activities are based around residents interests and histories. We work hard to ensure that we are supporting our residents to be as independent as possible and to respond to their interests and hobbies.
"After taking the difficult but necessary decision to place our mum into care, the help and reassurance we received from all staff, from management to carers was outstanding. They keep us updated, provide excellent activities for residents and their approach to the job they do is amazing. I couldn't recommend them high enough and can't thank them enough for the help they gave to my brother and I."
Son of resident, May 2020 Source: carehome.co.uk
Meet the Manager
My name is Suzanne McKie and I am the Home Manager here at Lansbury Court Care Home in Sunderland. I have worked in the care sector for over 26 years and I have been the Home Manager at this Orchard Care Home since 2015.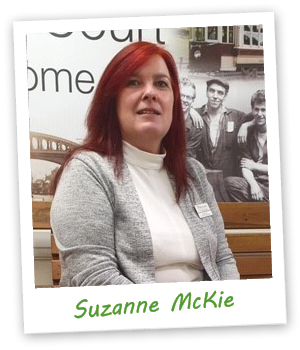 Frequently Asked Questions
Reviews on carehome.co.uk
Life in
Lansbury Court Care Home in Sunderland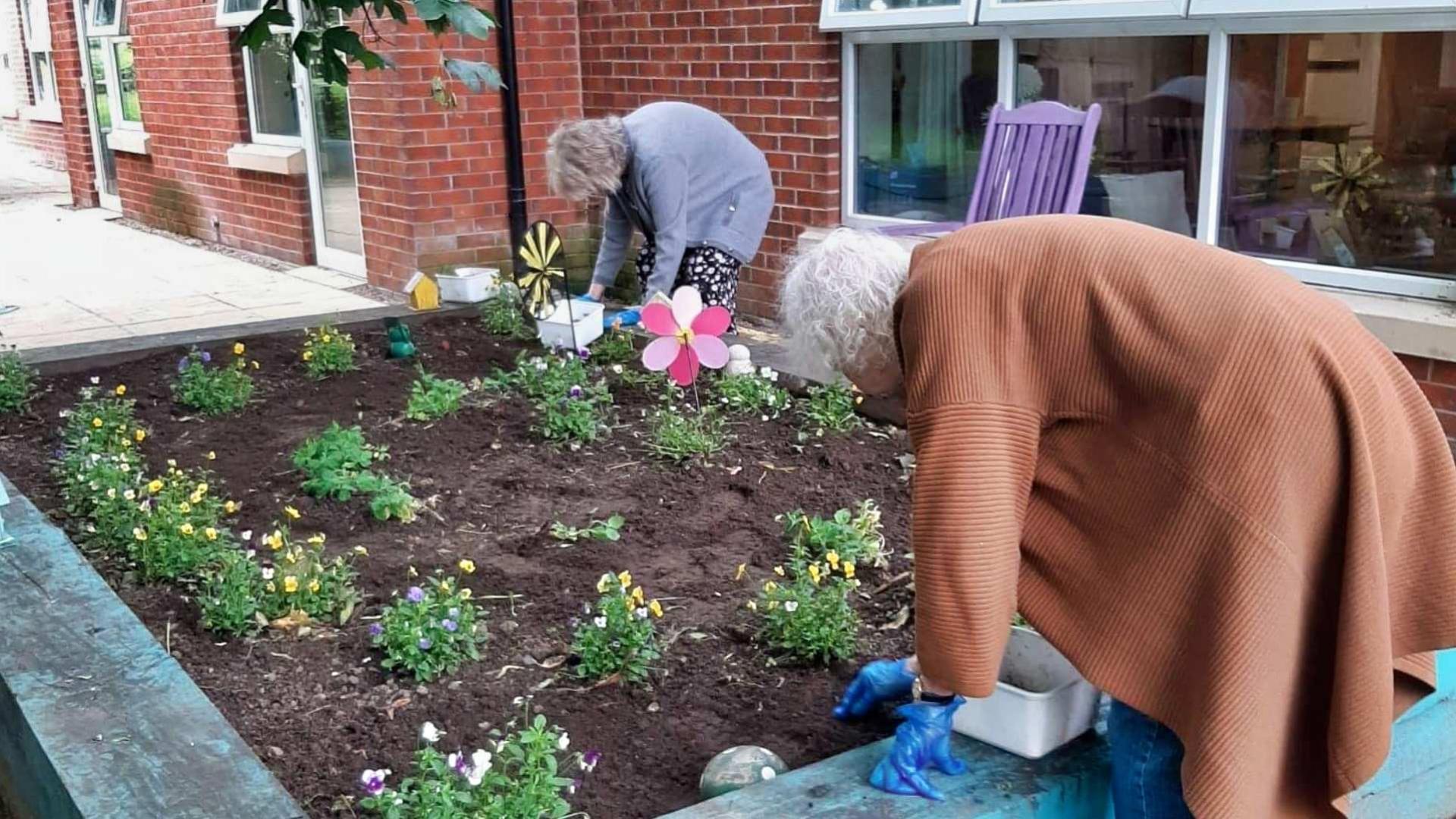 Your Activities to Enjoy
We want our residents to be as active and engaged as they can be. With this in mind, we have appointed dedicated Activity Coordinators in each home, who are tasked with creating a daily programme of events and activities that are designed around the interests and hobbies of our residents.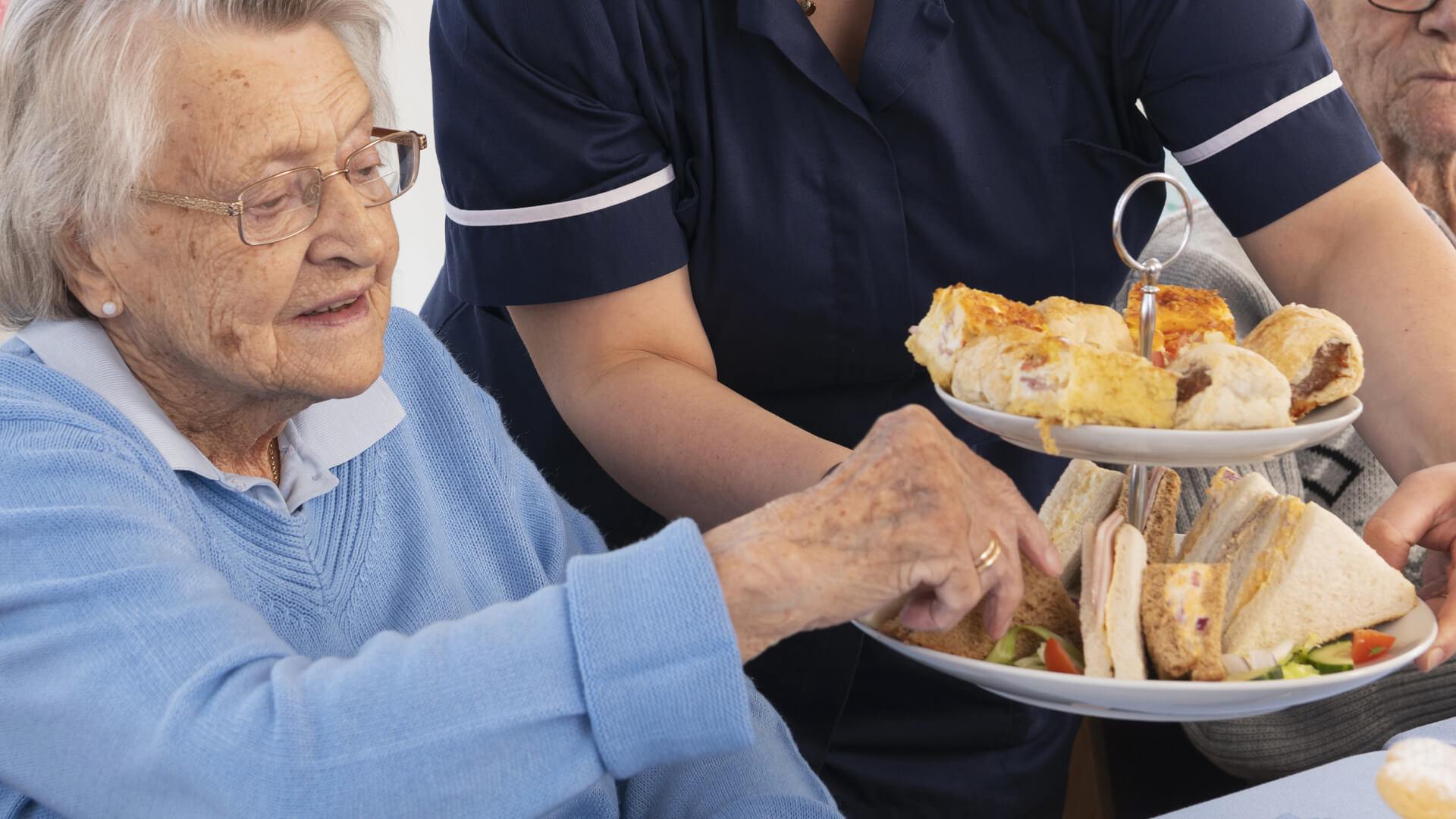 Mealtime Experience
Whether it's a home-made pie or a fresh fruit sponge, our cooks pride themselves on knowing the tastes of our Residents. We provide a quality menu with a range of choices for all our residents. We offer a selection of snacks and fresh fruit which is available throughout the day.