Sutton Hall & Lodge Enjoys Some Peaceful Aromatherapy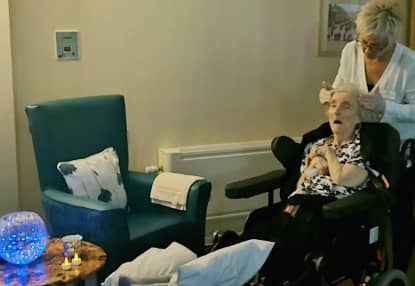 Relaxation takes over Sutton Hall and Lodge Care Home with aromatherapy sessions in full swing, every Monday.
These sessions are held for the full day and the aim is to get every resident involved, the sessions will be particularly beneficial for patients who suffer with contractures.
To ensure that the essential oils can take full effect, the room is usually set up half an hour before the session begins. The lights are dimmed and the room is lit up with soft blue fairy lights, the residents are able to make use of manicure tools, massage oils and creams that have been provided for them.
After the session the residents were left feeling peaceful and refreshed, resident Sheila commented "I feel really sleepy now", whilst another resident Peggy said "wow I feel so relaxed".
To keep up to date with news from the home, follow us on Facebook, Twitter, Instagram and YouTube.