Men's Time at Ashlea Mews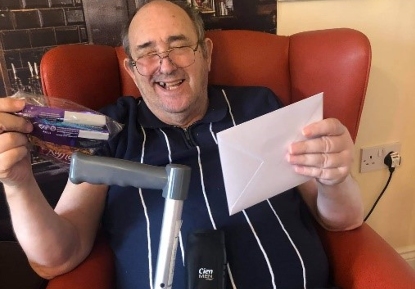 The men at Ashlea Mews have been celebrating both Father's Day and the European Championship 2021.
Each of the gentlemen were surprised with some special gifts by the staff at the home in honour of the special day, although some of the men don't have any children, the staff still thought it right to honour them with some treats.
They listened to some of their favourite songs whilst opening the gifts and enjoyed some beers. John told the staff, "I didn't realise it was father's day, it was a big surprise to get nice little gifts. I don't have any children, so it has made it extra special."
Continuing the celebrations, the men settled down to watch a match of football. With the European Championship on currently residents have been practising their ball skills and waving England flags before each match to support the team.
Find out more about our care homes in Tyne & Wear.