A week's worth of celebrations at Eaton Court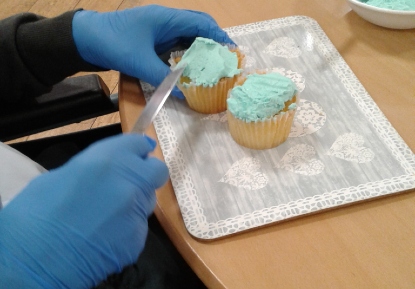 Residents at Eaton Court have had a busy week celebrating National Cupcake Day and Nutrition and Hydration Week.
They started off by creating new flavours of mocktails for residents to try, they had strawberry and lemonade, bucks fizz and sunrise! Residents were excited to explore the new flavours and everyone had their own favourite.
The celebrations didn't stop there, next up they tucked into cupcakes. Candice the cook baked a batch of cupcakes for the home in honour of National Cupcake day much to the resident's delight. They adorned the cakes with toppings of their choice, they started off with adding buttercream and then some of the residents decorated with cherry and sprinkles whilst others chose chocolate.
Find out more about our care homes in Lincolnshire.