Lansbury Court Take a Trip To The Pub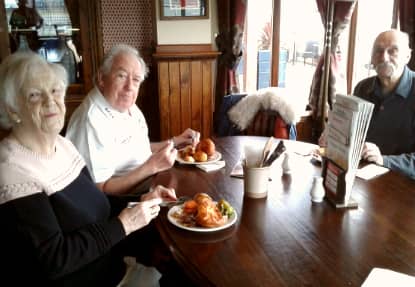 Who doesn't love a good pub lunch? Residents from Sunderland Care Home, Lansbury Court sure do!
Sometimes the best things in life are the most simple, that why residents loved their trip to the local pub for a delicious Sunday carvery.
A simple trip like this is a great opportunity to get out into the local community and socialise with others… whilst also enjoying a delicious roast dinner!
"What a lovely lunch with great company. I might need to have a sleep after eating so much", joked Dora, a resident on the trip.
To keep up to date with news from the home, follow us on Facebook, Twitter, Instagram and YouTube.