Eaton Court Care Home Show Off Their Moves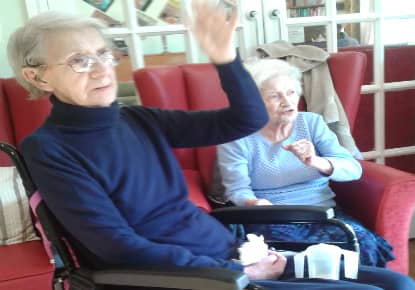 Volunteer Holly visited Eaton Court Care Home and decided to have a little singsong, Holly began by singing to the residents and it was not long before they all joined in.
The residents and staff started by singing along to some Ed Sheeran hits, including "Perfect" and "Castle on the hill" before throwing it back to the classic that is "Daisy Daisy."
Jean loved the dancing and impressed everyone with her moved whilst Dot was busy singing away. Julie, Activities Coordinator at Eaton Court said, "Music always brings a smile to the resident's faces, it's lovely to see how much they enjoy it."
To keep up to date with news from the home, follow us on Facebook, Twitter, Instagram and YouTube.