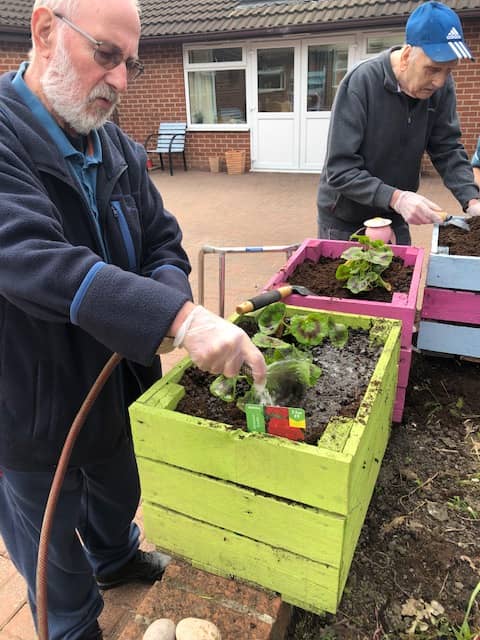 During some of the recent spells of sunshine, residents at Riverside Care Home in Barnsley enjoyed some time in the garden.
Residents stepped out into the fresh air and English sunshine and enjoyed planting some new flowers in the homes colourful planters.
These planters were recently pained in a variety of bright colours by the residents during a recent arts & crafts session.
"I used to love gardening before I came to Riverside, so it's great that I can carry that on in our lovely garden", commented Jack, one of the residents at Riverside.
"It's been great getting out in the sun, I'm looking forward to looking after the flowers and watching them grow", added Michael, another resident at Riverside.
Whilst residents were out in the garden, they were soon joined by their families who had come to visit and commented on how lovely it was seeing the residents enjoying the sunshine and keeping active with their old hobbies.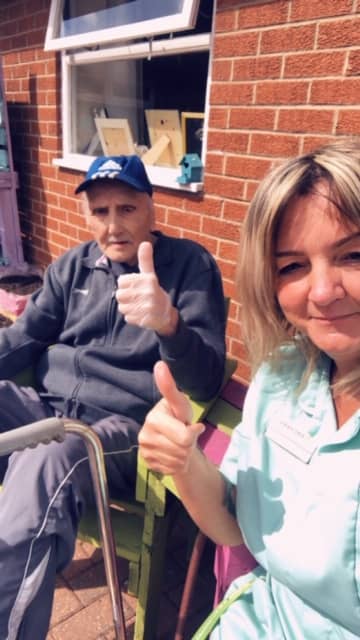 To keep up to date with news from the home, follow us on Facebook, Twitter, Instagram and YouTube.