Residents at Cherry Trees Care Home Write to Their Loves Ones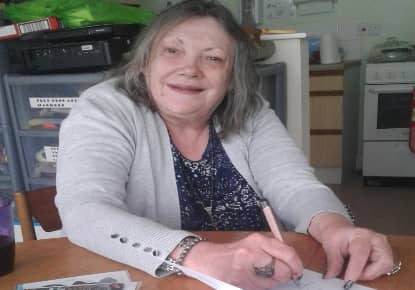 Staff have been helping residents from Rotherham care home, Cherry Trees write letters to their loved ones, to let them know how much they are missing them.
June and Helen both sat together to draft their letters, it was not long before they began chatting away, sharing stories. June wrote to her mum, letting her know she was safe and happy, she always asked about her dog Tara who she is missing a lot. Writing the letter bought back many memories for June as she recalled having a pen pal when she was younger, "it's so nice to be able to put pen to paper again," she said.
Helen addressed her letter to both her son and daughter, she asked about how they are and how their families were getting along, before adding a picture of herself inside the envelope which she hopes will make them smile.
To keep up to date with news from the home, follow us on Facebook, Twitter, Instagram and YouTube.