Green Park's Very Own Artist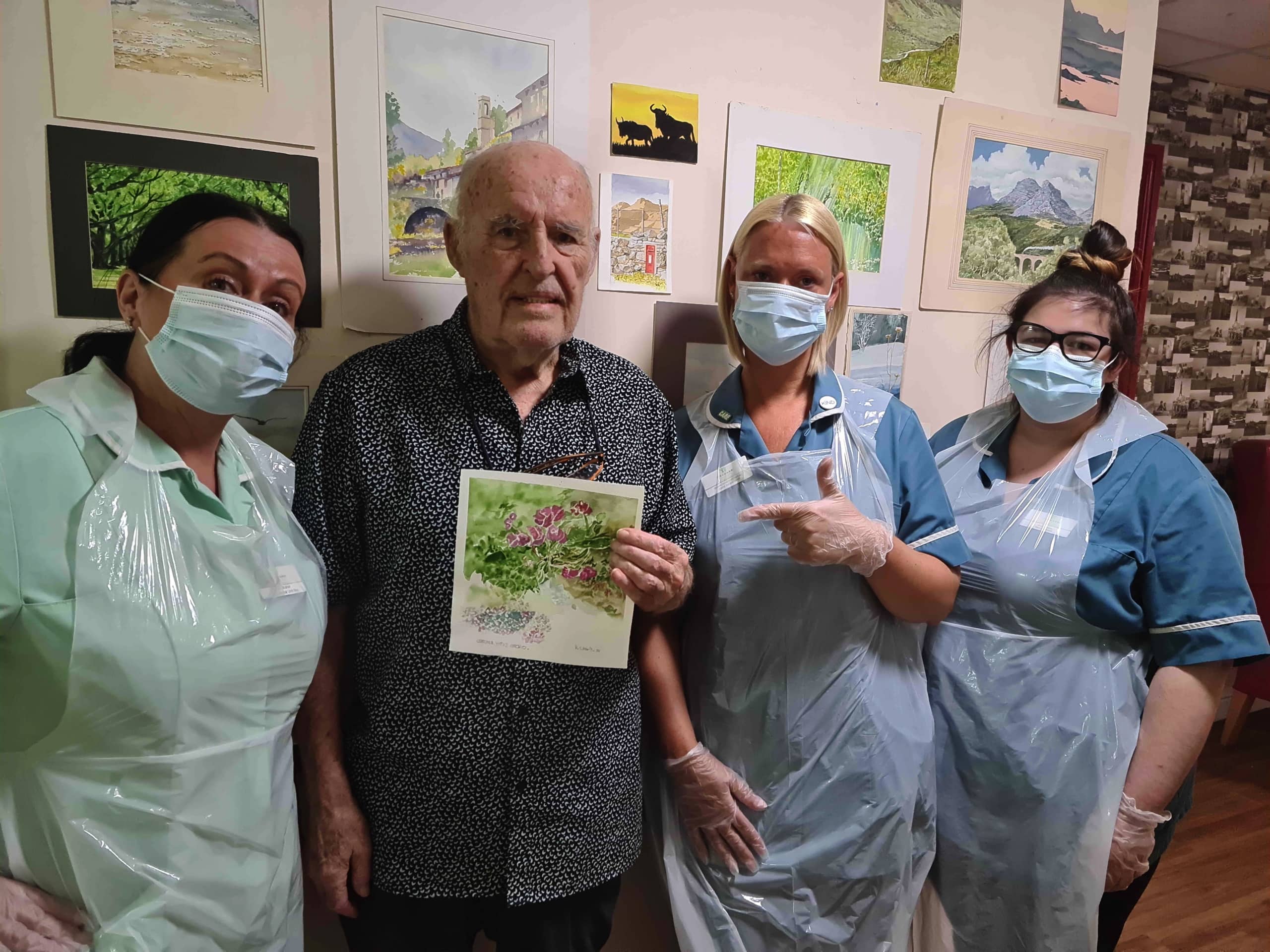 Residents and staff at Green Park Care Home in Warrington have been admiring the wonderful paintings created by their in-house artist.
Keith who is a resident at Green Park, has become the home's very own watercolour expert. He decided to put a positive twist on a negative time by decorating the corridors to cheer up his fellow residents and staff. Keith presented his favourite picture to everyone in the home, which he has named Coronavirus Orchid and it went down a treat. 
Residents often remark about how much they enjoy seeing Keith drawing and painting amazing pictures for the home. , Bill, said how much brighter the place looks and "when he leaves his room it makes him smile to see all the wonderful paintings".
Keith's inspiration to spread positivity stemmed from a conversation he had with members of staff about Coronavirus. Keith said, "with all the sadness at the moment we needed to see the beautiful and positives that are still to come".
To keep up to date with news from the home, follow us on Facebook, Twitter, Instagram and YouTube.