Eaton Court Enjoy a Day of Pampering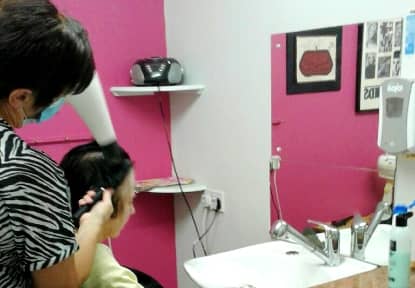 The staff at Eaton Court treated residents to a special day of pampering to make them feel and look their best.
Julie, the activities coordinator at the home took on the responsibility of styling the ladies hair, she spoiled them all with a perfect blow-dry and the end result was amazing. The ladies were highly impressed with their new hair do's and couldn't stop looking at themselves in the mirror.
Next up they headed to the nail station where staff member Mel was ready and waiting to transform their nails, they all picked their own colours and then Mel got to work. Jennie couldn't stop smiling as she told staff, "wow I'm so pleased with how my hair and nails look."