Bright moments on rainy days for the residents of Nesfield Lodge!
Residents of Nesfield Lodge in Leeds, enjoyed two exciting trips out to the Thackray Museum and Tropical World in Leeds.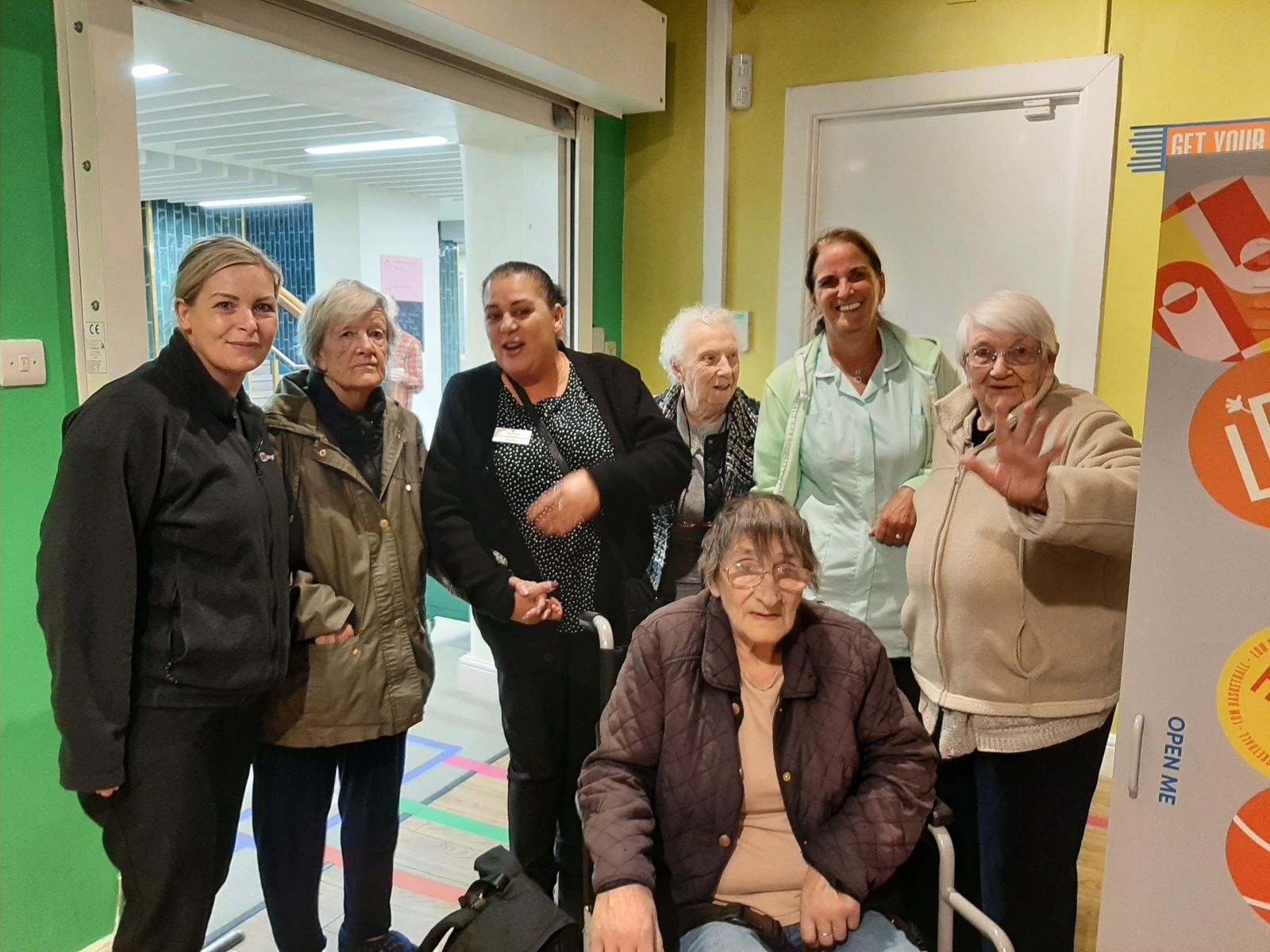 Orchard Care Homes prides itself on its colleagues' dedication to enriching its residents experiences whilst under the homes' care. Sarah Golden-Hill, Home Manager at Nesfield states that life does not stop when we enter the care home, it only just begins and the outings that take place give the people of the home a sense of fun, laughter and learning, experiencing places that will make memories and feelings and the facial expressions that we see from these experiences make the job worthwhile.
The visit to the Thackary museum was a huge success for the residents. They enjoyed learning about the inspiring story of medicine and exploring the grimy Victorian streets of Leeds. Many comparing medicine then and now. One resident said jokingly 'I'm glad this was before my time'.
After spending a couple of hours wandering around the various exhibitions, the residents (and staff) worked up quite an appetite. They took a well-deserved break in one of the cafes for a spot of lunch where they enjoyed sandwiches, soups, jacket potatoes and salads. Danielle Bird (activities co-ordinator at Nesfield Lodge) said the trip was an adventure and our residents had so much fun.
The weather on the day of the trip to Tropical World was dull but the spirits at Nesfield were bright and positive. On the journey, the residents could not stop sharing their excitement with the care staff. With one resident saying she 'hopes to see some new bird species'.
Once they arrived at the reception, the staff at Tropical world could not have been more friendly and welcoming. The adventure started into a world that was full of colour, excitement, stimulating sounds and sights that triggered the imagination.
The residents went on a journey through the rainforest, desserts and even the nocturnal world. Without having to leave Leeds. These ladies of leisure saw a  range of animals and insects like meerkats, bats, butterflies and lizards to name a few.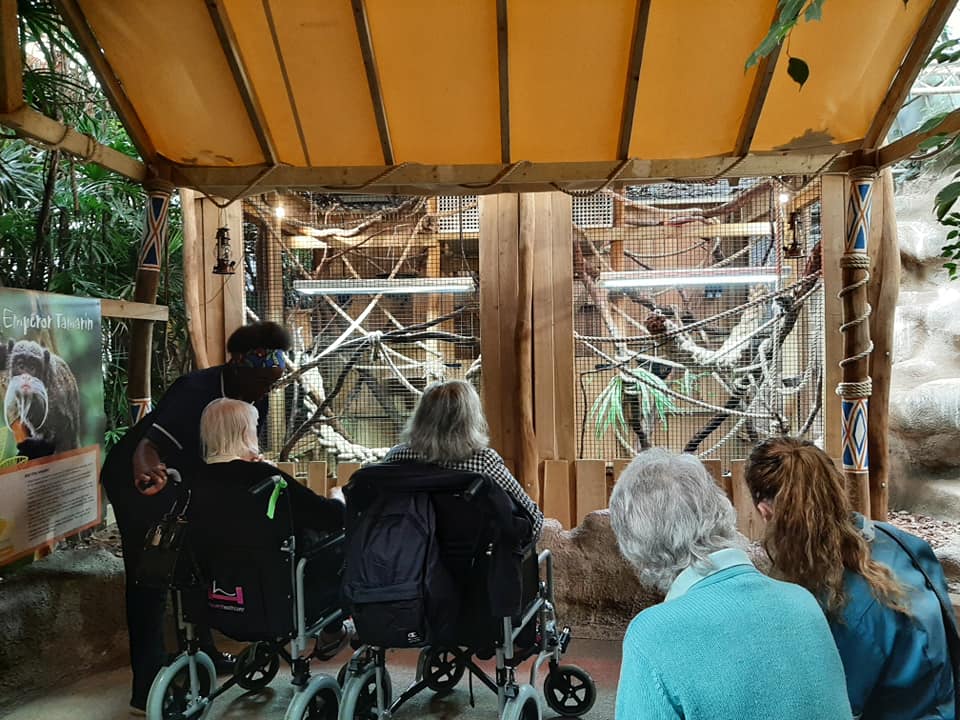 Towards the end of their journeys through the various different climates and exhibits, these residents took a break in one of the cafes and enjoyed some lovely lunch of loaded jacket potatoes and seasonal salads. Accompanied with a traditional Yorkshire tea.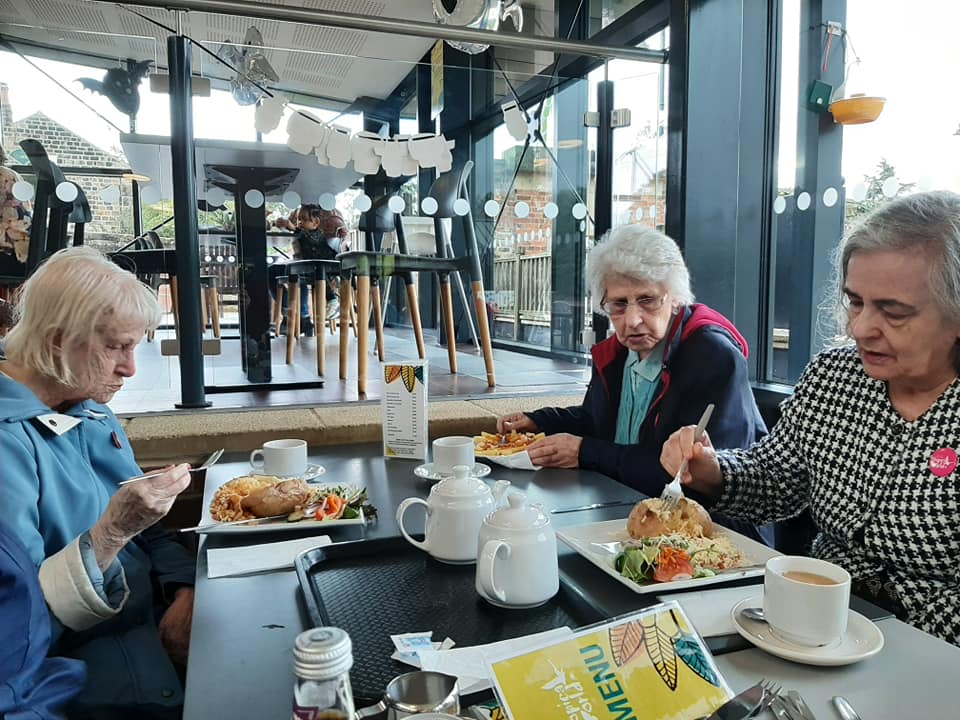 On their way back home, Barbara Skinner, one of the residents, could not stop talking about the fish she has just seen! Saying 'I can't believe how many different ones there were'.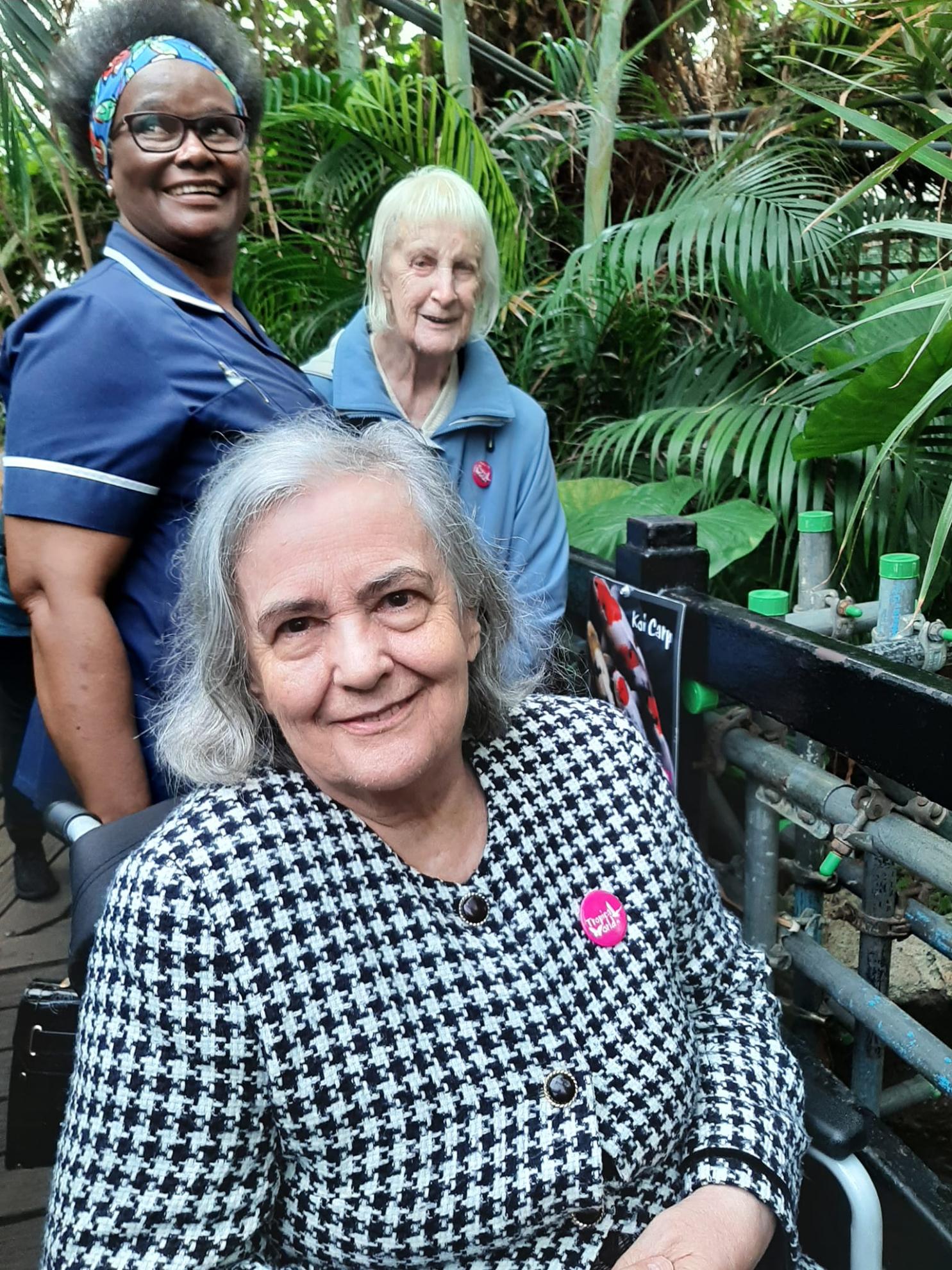 The smiles speak for themselves! We're so pleased Nesfield had such wonderful, enriching visits out of the home.
Are you looking at the next steps of care for your loved one? As dementia-specialists, Orchard Care Homes can offer several different levels of care; including residential, nursing and our specialist Reconnect communities. Currently available in 5 care homes across the UK, Reconnect provides a homely, inclusive environment that allows residents to truly thrive in their surroundings.
Orchard Care Homes are here for you. We can offer advice and guidance to help find the right level of care for your loved one - simply email dementia.support@orchardcarehomes.com, and our friendly team will take you through your choices!
For more information on our care homes, including our Reconnect communities, please call 01423 859 859 or use our contact form to send your enquiry!