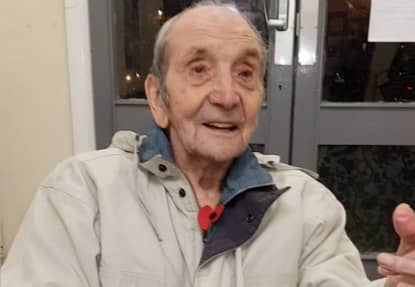 Tom Smith, a 98 year old resident at Castleford Lodge in West Yorkshire, loves music. It's all he talks about and all he ever seems to want to be involved with. During every musical performance and every sing-a-long that is put on by the care home, Tom can be found singing at the top of his voice, with a smile on his face and saying the same thing, "I used to be in the Castleford Male Voice Choir, you know."
As a young man, at the age of 21 years old, Tom was indeed a member of the Castleford Male Voice Choir and is still proud to this day of that fact. It only seemed right that during Castleford Lodge's Make A Wish programme, the home arranged something special for Tom.
The Make A Wish programme that Castleford Lodge are currently running, is a take on the already established scheme that aims at granting ill children their wish. Castleford Lodge's asks its residents what their wish is and the staff work tirelessly to try and grant it.
Tracey Lee and Elaine Beedle, Activity Co-Ordinators at Castleford Lodge, sprang into action, to arrange a special day for Tom. After contacting the choir, to try arrange something for Tom, it was decided that it would be more personal, if Tom had the opportunity to visit them, during one of their rehearsals. 
Tom was none the wiser as to what Tracey and Elaine had planned for him, other than "it was a surprise".
Once Tom arrived and knew where he was, his face lit up with joy. A gentleman from the choir approached Tom, holding a photograph. It was a photograph of Tom with the choir, aged 21. Tom got a little emotional and, seeing the photo made him feel incredibly proud.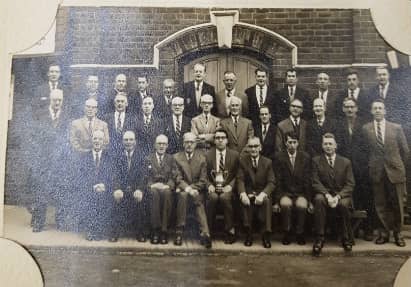 As emotions were high, it was time for the rehearsal to start. When the choir hit that first note, Tom was singing along at the top of his voice and conducting all the way through in perfect time. In between every song, he would shout "Well done boys", with a huge grin across his face.
"It was a wonderful experience, and we are so grateful that we got to share it with Tom, even myself and Elaine got a bit emotional. It's something we won't soon be forgetting." Commented, Tracey. "I would like to thank Steve at the choir for helping me organise the visit, and thank you to everyone at the choir, for making us feel so welcome."
When it was time to leave, the choir approached Tom, one by one, to shake his hand and say goodbye. He had a photograph taken with the whole choir as a personal memento. It was then time for home, where Tom sang the whole way home.
To keep up to date with news from the home, follow us on Facebook and YouTube.