One to One Session at Archers Park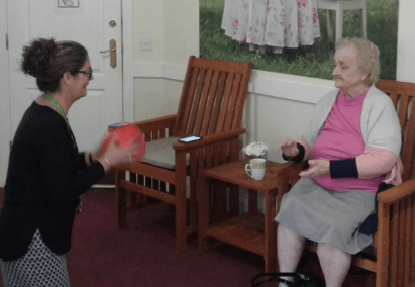 Everything is more fun to do in pairs and being active is no different!
At Archers Park care home in Sunderland, residents are always encouraged to stay active and take part in various different sessions.
Recently Ruth, one of the residents of the  home had the opportunity to have a one to one session with the home manager. They both took part in throwing a ball to each other.
One of the main aims of this session was to encourage Ruth to communicate and relive old memories, alongside this it allowed her to be more active and to help keep fit.
Ruth commented positively on the activity and said "that was very good and made me laugh".
To keep up to date with news from the home, follow us on Facebook, Twitter, Instagram and YouTube.