Loving family plant memory tree at Green Lodge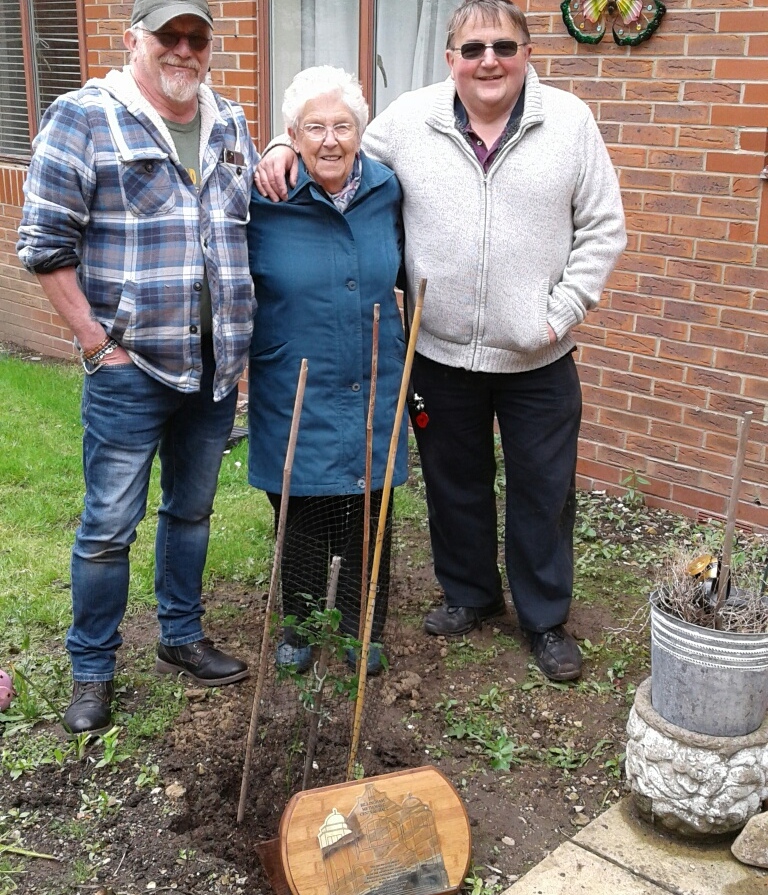 Green Lodge Care Home has honoured the memory of Billingham Methodist Church that used to stand on the site where the home is now situated. 
Dorothy Cowley, an organist at the church for many years, wanted to pay tribute to 19 years since the church closed its doors by planting a blossom tree in the garden for the home to admire with the help of her two sons.
A plaque was placed next to the tree with a touching message dedicated to all the past members of the church. The plaque read:
"This tree has been planted in loving memory of all the past members and friends of Billingham Methodist Central Hall which stood on-site from 1932 to 1989.
With thanks for great friendships and fellowship.
Planted by Dorothy Cowley.
 Organist and member."
After all these years, the church still holds a special place in Dorothy's heart as she played for many local weddings including those of some of the residents. She reflected on the ceremony and said "I chose to plant this tree in memory of all the members and friends of the Methodist Church."
Find out more about our care homes in Tyne & Wear.