Longridge Hall & Lodge Celebrate Shirley's Birthday!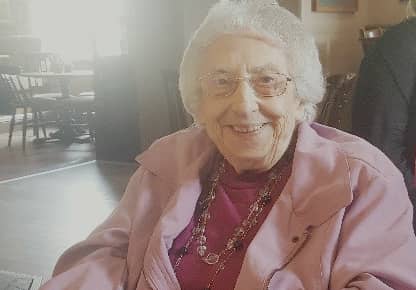 Longridge Hall & Lodge in Lancashire recently had a very special celebration, Shirley's birthday!
Shirley has been at the home for 16 months and has preferred not to go out, when staff had spoken with her about this she has stated that it is due to her restricted mobility.
Some of the staff members and friends decided to take Shirley out to the local pub for her birthday and it turned out to be a very fun day!
Shirley stated "I really did enjoy my birthday meal with my friends and staff. I'm grateful for the effort made for me and the staff surprised me with a lovely toffee birthday cake, I'm looking forward to going out again."
The outing was a success and has shown Shirley that regardless of her restricted mobility she can still experience leaving the home and having fun. "Going out has shown me that I can enjoy myself even though I'm in a wheelchair, it's very refreshing and has lifted my spirits, I now know I can still enjoy myself with friends and staff and it has given me more confidence to leave the home" Shirley said.
More trips have been arranged for Shirley to a few more places she has requested to visit. Happy Birthday Shirley!
To keep up to date with news from the home, follow us on Facebook, Twitter, Instagram and YouTube.