Green Park Pop Up Indian Restaurant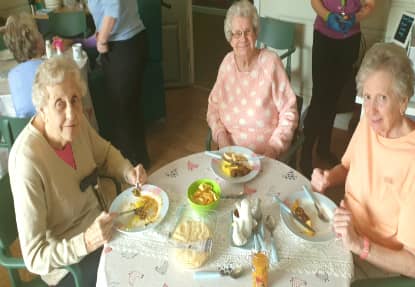 Green Park decided to explore different cuisines so made their own pop up Indian restaurant.
In their recent residents meeting, the group at the Warrington based home decided they would like to sample a wider variety of food so they came up with an idea of having a pop up restaurant each month inside the home.
Ivy chose this month's cuisine and decided that it had to be Indian! They went shopping to get the ingredients and nibbles for the table and then the residents got involved and helped to prepare the curries.
Staff, residents and relatives all enjoyed the meal, everyone sat together in the memory café so that it felt like they'd gone out for dinner. Everyone enjoyed the meal and loved the experience.
To keep up to date with news from the home, follow us on Facebook, Twitter, Instagram and YouTube.