Green Park celebrate love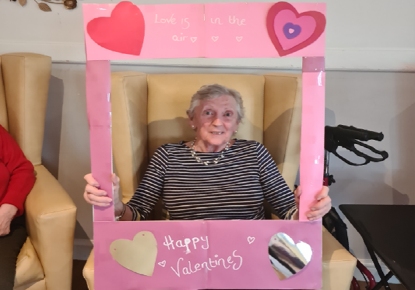 Love truly was in the air over at Green Park Nursing Home
Residents celebrated Valentines day by making love heart cards and sharing stories about their own romantic relationships. Everyone was all ears as Ivy recalled how she met her husband and where they honeymooned.
Throughout the day residents were showered with gifts by the staff and in return they wrote a poem for them to show their appreciation. The fun didn't end there as in the afternoon they enjoyed live entertainment from Theresa, everyone was up on their feet dancing and singing to their favourite classics before settling down with a cup of tea and slice of yummy cake to end the day.
Find out more about our care homes in Cheshire.