Castleford Lodge Cool Down with a Cheese & Wine Afternoon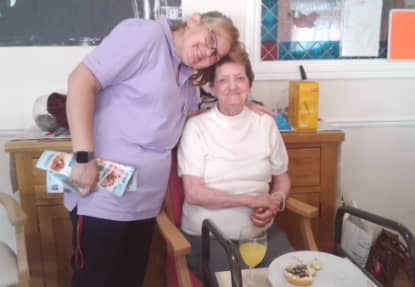 Due to the recent spells of sunshine Yorkshire home Castleford Lodge decided to forego their usual baking for a cheese and wine afternoon.
The home pulled out all the stocks with a yummy menu. They started off with indluging in a selection of cheeses, these were enjoyed with chutney, crackers and salsa. The group also treated themselves to some cheeky cocktails,they increased the fun factor by chanelling their creativity and inventing their very own brand new cocktail. Residents and staff brainstormed names and came up with "Changris."
The residents tried Doritos and salsa for the first time and it is safe to say they were not disappointed. It was a relaxing afternoon as everyone got the chance to sit back, listen to some songs and socialise. There was chatter all around the home as residents shared stories and sang along to some songs from yesteryear.
To keep up to date with news from the home, follow us on Facebook, Twitter, Instagram and YouTube