Archers Court visit the National Glass Centre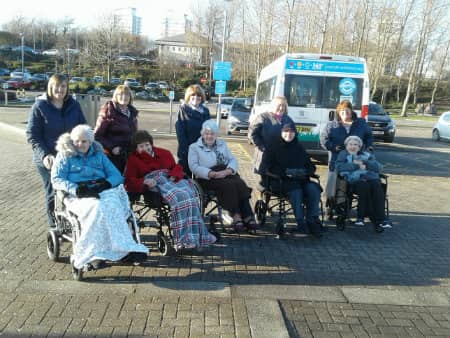 As a part of the Oomph! Wellness fitness programme, residents from Archers Court were delighted to visit the National Glass Centre in Sunderland for a fun yet informative day trip.
Family members attended and joined the residents and staff at the National Glass Centre and were delighted to be able to come along, meet the team and spend some quality time with their families. 
The group watched a demonstration on how a glass bowl is made, completely from scratch.  The hot temperatures required to heat and mould the glass proved to be perfect on a cold and frosty morning!
Once the demonstration was completed, everybody headed to the centre's café for a cup of tea and some cake. This was a perfect opportunity to have a chat and discuss what they had just seen. The glass working proved to be very nostalgic for the residents.
Ruth, one of the residents at Archers Court remembered how her sister used be a glass blower. Tom, another resident on the trip, found this incredibly interesting.
"He must be interested, he's not taken his nap yet!" joked Tom's niece.
The whole group laughed and conversation was flowing for the rest of the day.
"Family members and the rest of the Activity team were a huge help during this trip. I can't thank them all enough for their support and enabling us all to have so quality time together", commented Julie Royal, Activity Coordinator at Archers Court.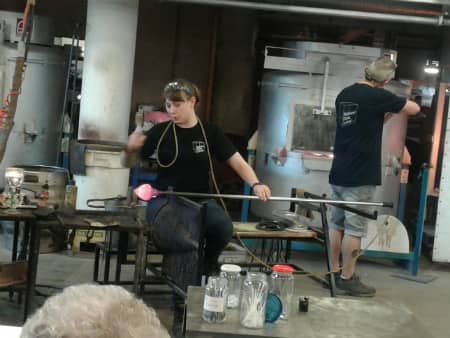 To keep up to date with news from the home, follow us on Facebook and YouTube.