Archers Court Holds a Resident Committee Meeting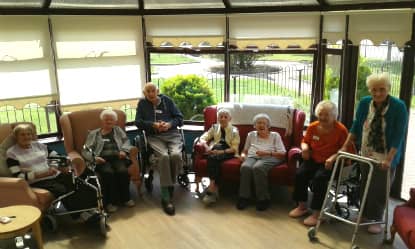 Archers Court are giving their residents the opportunity to be heard and get involved in everything that happens within the home.
These meetings will consist of discussing what the residents want to see in the home, how the home should be managed and brainstorming initiatives that could potentially be introduced.
The meetings have endless benefits as it not only allows residents to feel more involved in the care that they receive but it also can work to improve their confidence in social situations and give them a chance to socialise with others. The main topics covered within this initial meeting were, meal times and trips out. A change in meal times was discussed with a potential for larger lunches and lighter dinner options being suggested.
In regards to trips out, the residents got stuck in and came up with several places that they could possibly visit, Kathleen said "I felt the meeting went well with some good ideas for trips out being mentioned."
The introduction of resident committee meetings is showing nothing but positive effects at the moment and we can't wait to see what impact the residents can have. Ruth commented "It went better than I thought, it's good to have one day a month where you can get your views across."
To keep up to date with news from the home, follow us on Facebook, Twitter, Instagram and YouTube