Outdoor Exercise at Lansbury Court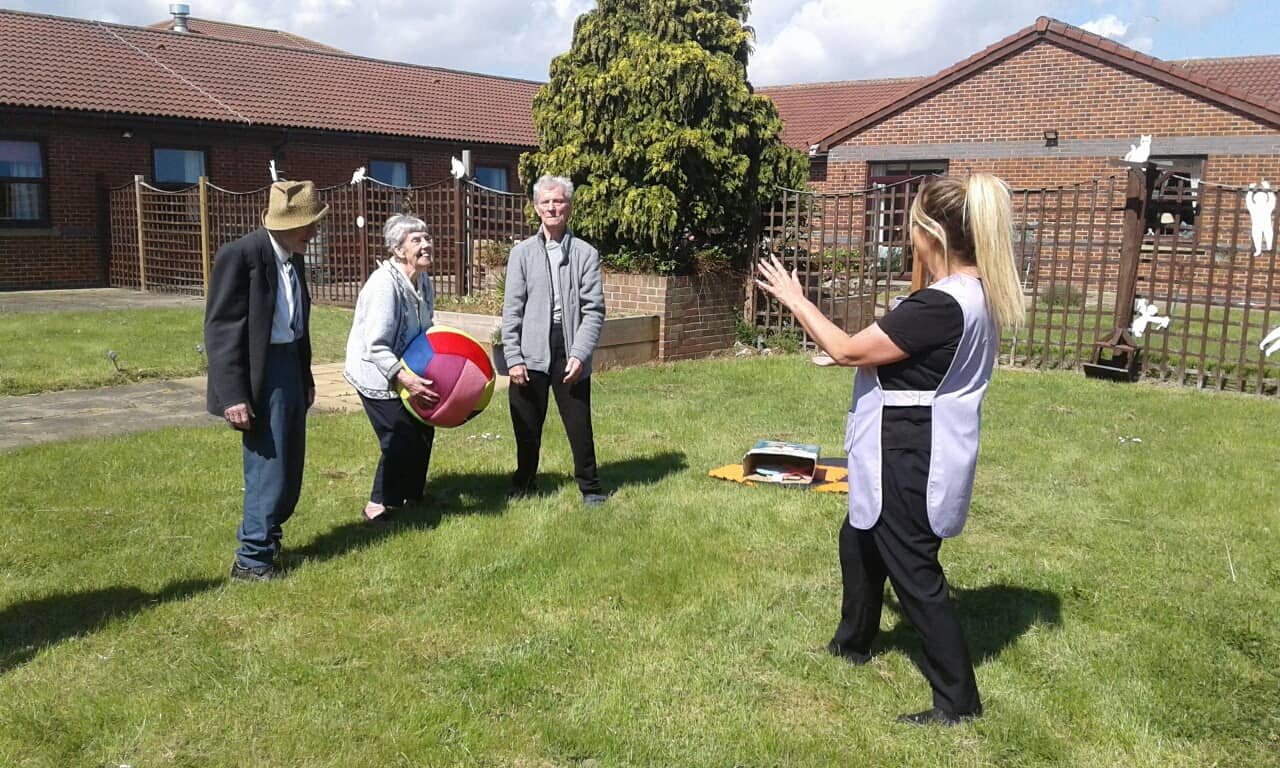 Residents at Lansbury Court in Sunderland have been making the most of the recent sunshine!
Lansbury Court held a small exercise session in the homes garden. Exercises such as throwing and catching a large foam ball were a simple yet effective way for residents to keep fit and active.
"Exercising outdoors in the fresh air whilst benefiting from the sunshine was a fantastic way to spend the afternoon", commented Alison Tribe, one of the homes Activites Coordinators.
"Being outdoors can improve the health of dementia patients and can have fantastic effects just by being outside for 10-15 minutes", Alison continued.
The residents loved being out in the sun, with one resident Mary commenting, "It was absolutely lovely being out in the sunshine, let's hope it stays this sunny!"
To keep up to date with news from the home, follow us on Facebook, Twitter, Instagram and YouTube.