Garden Fun For Ashlea Mews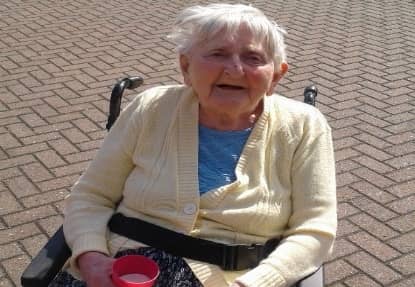 Residents at Ashlea Mews Care Home in South Shields have been sitting out in the sun enjoying a sing-along and playing games.
Everyone at the home was very excited to see the sunshine and couldn't wait to get outside and relax, it wasn't long before they were singing their hearts out and sharing stories with one another. Starting with a performance of "We'll Meet Again," they sang away with great big smiles on their faces whilst staff watched.
They then moved onto their favourite, Bingo. Everyone got involved in thinking up new phrases for each of the numbers and laughed away. Jack and Vera were crowned the winners and treated to some lovely easter eggs which they were chuffed about. "It was great being outside and it was great playing bingo, especially since I won," Vera remarked.
To keep up to date with news from the home, follow us on Facebook, Twitter, Instagram and YouTube.