Eaton Court brighten up their garden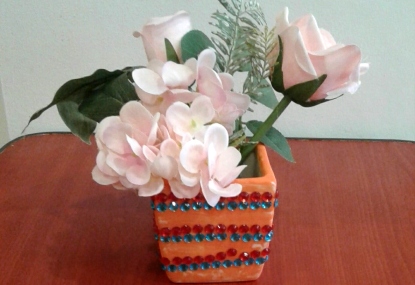 Residents at Eaton Court have been working hard to add some extra colour to their rooms in the way of brightly coloured pots.
They all picked their own colours and began painting, residents all chose bright eye catching colours so that they could be easily spotted in their rooms. Once the paint was on they began embellishing the pots, they used sticky flowers and hearts to finish it off.
When the pots were ready and looking great, they moved onto adding the flowers, "I really enjoyed decorating and potting, I cant wait to put it on my dressing table," Dorothy told staff.
Find out more about our care homes in Lincolnshire.