Cherry Trees Breakfast Club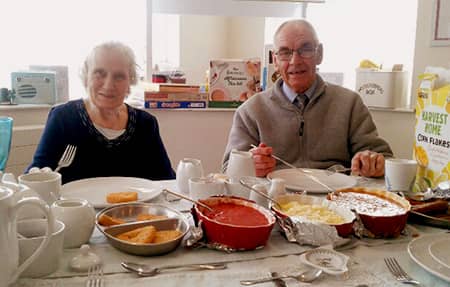 Cherry Trees Care Home in Rotherham have launched their very own Breakfast Club.
No, this isn't the story of five misfit teens type of breakfast club, this is an opportunity for residents to enjoy and share a fantastic breakfast together.
As breakfast is the most important meal of the day, residents were offered a grand selection of breakfast items, including a full English breakfast as well as numerous cereals, toasts and jams, and to wash it all down there was a selection of fruit juices, teas and coffees.
"Residents really loved being able to help themselves to the feast that was put out for them", commented Lisa Webster, Activities Coordinator at Cherry Trees.
"It was the perfect way to start a morning, with a good breakfast and a fantastic opportunity to socialise with fellow residents", Lisa continued.
To keep up to date with news from the home, follow us on Facebook and YouTube.