Residents at Cherry Trees Get Competitive at the Superbowl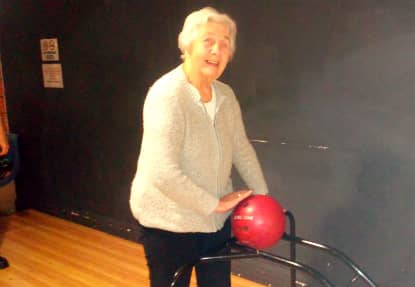 Residents from Rotherham care home Cherry Trees took a trip out the superbowl to enjoy a game of bowling
The group visited the ten pin bowling alley due to one of the home's residents Phil reminiscing about his younger days and how he used to be a bowling champion. The staff at the home decided that they wanted Phil to experience a bowling game again so off they travelled to Rotherham superbowl.
The competition began as soon as they arrived at the alley as both the men and the women were convinced that they were going to take home the crown. However, there could only be one winner and on this occasion the ladies came out on top. Jean was the overall winner and she was ecstatic about this.
The group laughed and jokes about the men letting the women win as they made their way home, and discussed what they would like their next outing to be.
To keep up to date with news from the home, follow us on Facebook, Twitter, Instagram and YouTube