Green Park Gives See's Residents Visiting Blue Planet Aquarium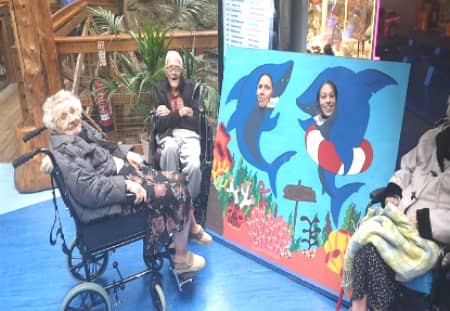 Green Park Gives programme grants a residents wish to visit the Blue Planet Aquarium with her friends from the home.
On the request on one of their residents a group from Green Park visited the aquarium, everyone was very excited for this trip and it definitely lived up to their expectations as it was a fun filled day for all. Residents had a great time seeing all the fish and other sea animals, they saw sharks, stingrays and turtles, however the most exciting bit of the trip had to be when they got to see inside shark's mouth!
The group especially enjoyed going through the underwater glass tunnel, this was a sensory stimulating experience for them all. Activity Manager Joe found the trip to be highly valuable and said "residents had an experience that they wouldn't usually have and it proved to have a huge mental and emotional benefit for all."
To keep up to date with news from the home, follow us on Facebook, Twitter, Instagram and YouTube