The Penwortham Promenade!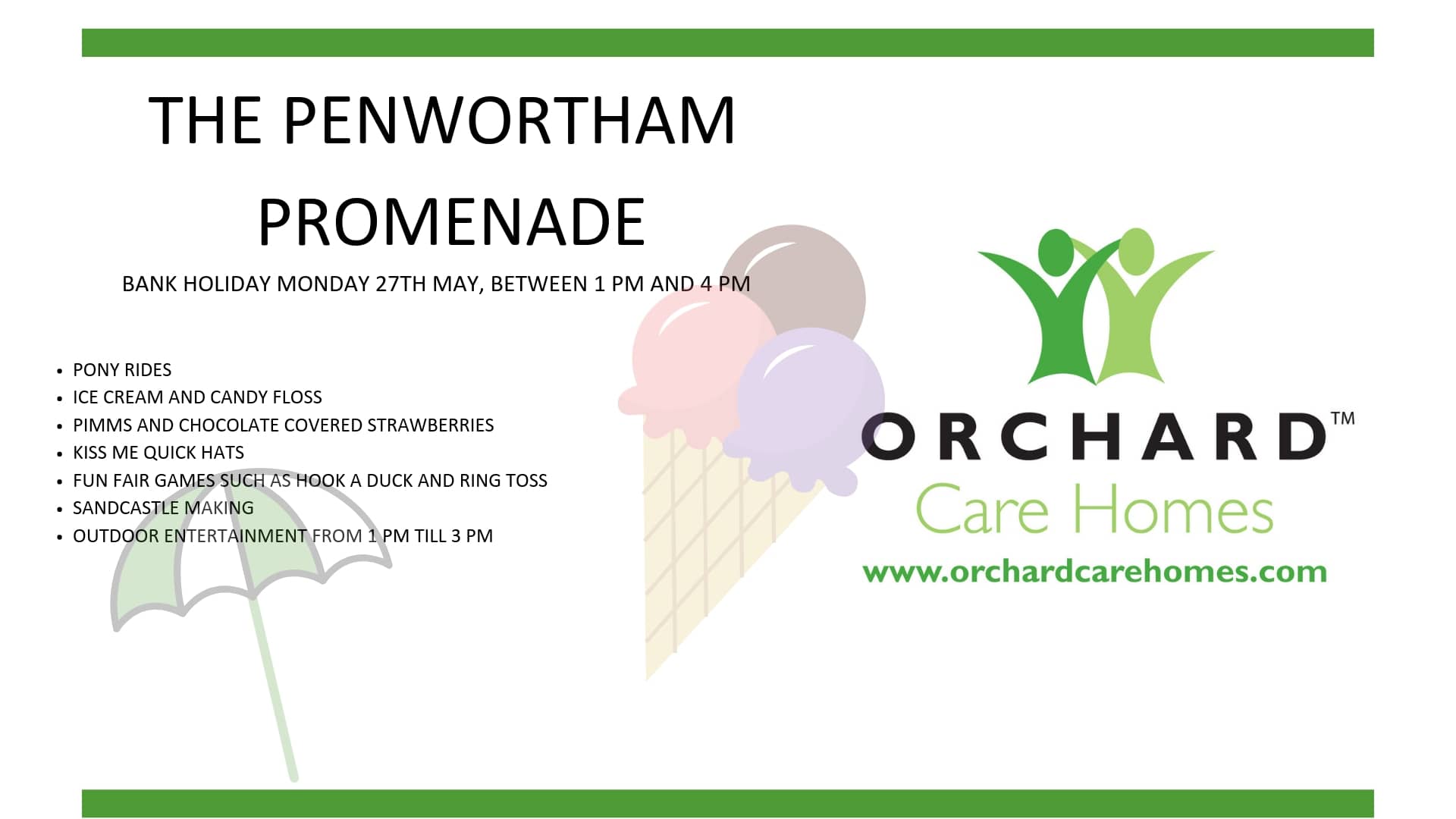 All are invited to attend Penwortham Grange & Lodge's Summer Fayre! 
On Bank holiday Monday 27th May, between 1pm and 4pm, Penwortham Grange & Lodge will be opening its doors to everyone to enjoy their newly refurbished gardens.
Residents chose 'Blackpool' as the theme of the day with the motto being, "the waves of the sea help me get back to me".
There will be plenty of activities, games, food and beverages on offer, including:
Pony Rides.
Ice cream and candy floss.
Pimms and chocolate covered strawberries.
Kiss me quick hats.
Funfair games such as hook a duck and ring toss.
Sandcastle making.
There will also be outdoor entertainment from 1 pm till 3 pm, so make sure you pack your summer frocks, plenty of sun cream and keep your fingers crossed that it doesn't rain!
For more information, please call the home: 0177 274 8576