Cherry Trees Visit from Rotherham United Community Trust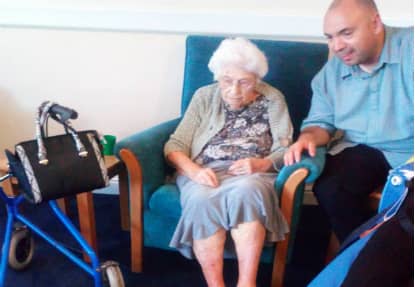 Cherry Trees Care Home recently had the pleasure of welcoming Rotherham United Community Sports Trust into their home.
The group visited the home and played games with the residents, they played 'match the phrase' which our residents were great at and then spent some time sharing stories and talking about all their favourite music from the past. They finished off the session with some gentle chair exercises.
All of the residents loved the visit and were left smiling for the rest of the day. At the end of the session, the activities coordinator was left chatting with the members of the trust and they very kindly invited our residents to come and watch Rotherham United Football Club play. The football players will also be aiming to visit the home and see the residents in the future, everyone is hugely excited for this and all the residents are very appreciative of the kindness and generosity the trust is extending to the home.
To keep up to date with news from the home, follow us on Facebook, Twitter, Instagram and YouTube.