Orchard care homes inaugural Heart Awards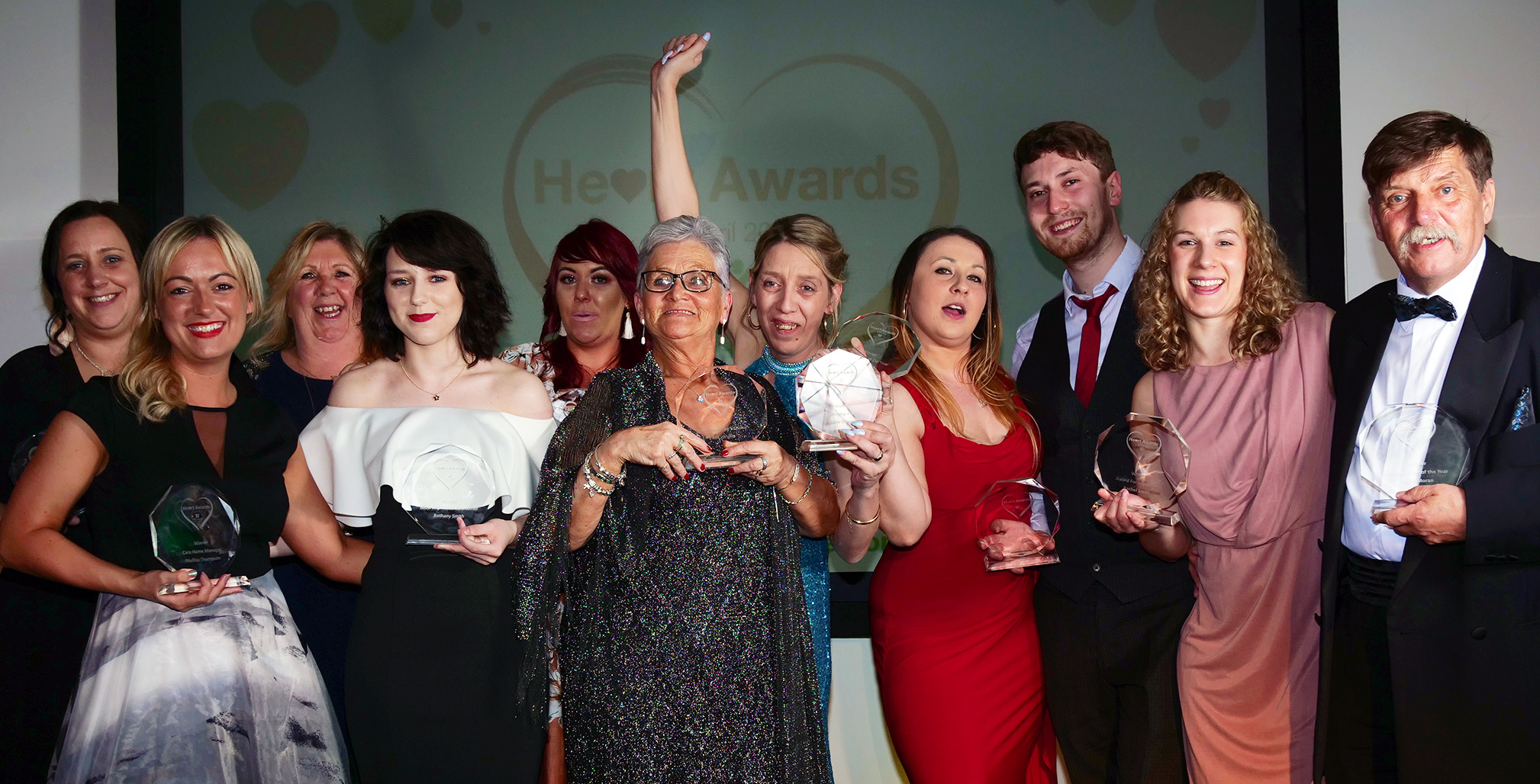 The inaugural Orchard Care Homes Heart Awards were held at the Crowne Plaza in Leeds on Thursday 19th April, at a glittering Black Tie event.
Orchard Care Homes strives to be at the forefront of care delivery, continually improving quality and driving care standards. An additional focus is to attract and employ the best staff, and the Heart Awards are just part of the process of recognising staff.
Thirteen awards were presented to staff following a nomination and judging process that saw over 800 entries, and the benchmark for excellence has been set exceptionally high.
The Awards were presented by broadcaster and presenter Kirsten O'Brien and were sponsored by Apollo Facility Management, Beaucare Medical, Civica, Nestle Professional, Bidfood, Renray, Tebays, GrantThornton, Careshop, UK Commercial Group, CareFirst from Lloyds Pharmacy, Gilbert Meher, Real Trade Supplies, Girbeau UK, Lowry Recruitment, Initial Medical Ltd, Nisbets, DKT Solutions, and Young's Seafood.
INNOVATION
Winner:

Rachel Smith, Systems & Management Information Manager, Support Centre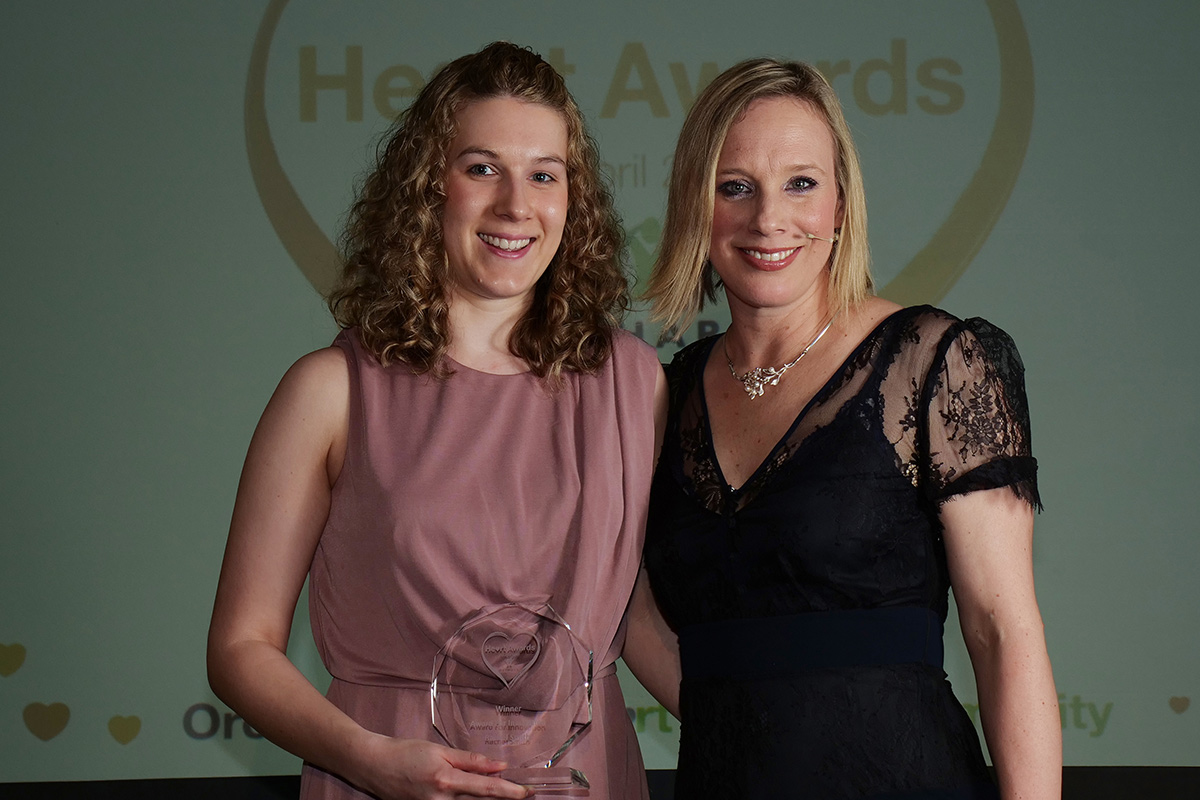 Rachel has overseen the implementation and rollout of both the Ecare planning and Qlikview systems, which have helped to ensure that people within the business are able to complete jobs more efficiently. She has trained a new team and led the work involved in projects Apple and Sunrise.
Rachel was prasied for 'remaining cool under pressure to get the job done.'
ACTIVITY COORDINATOR
Winner:

Tracey Booth, Haslingden Hall & Lodge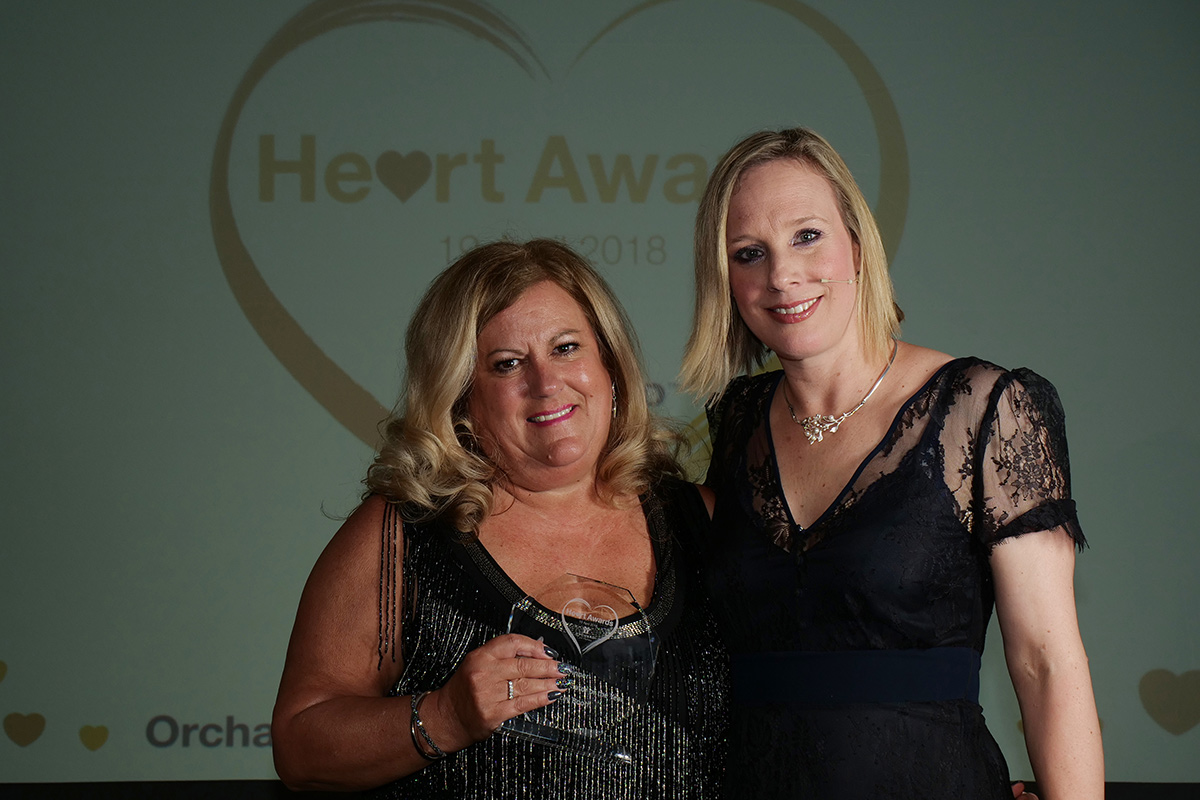 Tracey leads on generating positive community relationships between the home and its surrounding area. She creates a programme of choice for individuals that reflects their interest and runs the HenPower project and the community Bee-Keeping project amongst others.
Nominations highlighted her energy and enthusiasm for new and innovative projects, such as the Bee-keeping project.
CATERING HERO
Winner:

Lorna Baker, Cambridge Park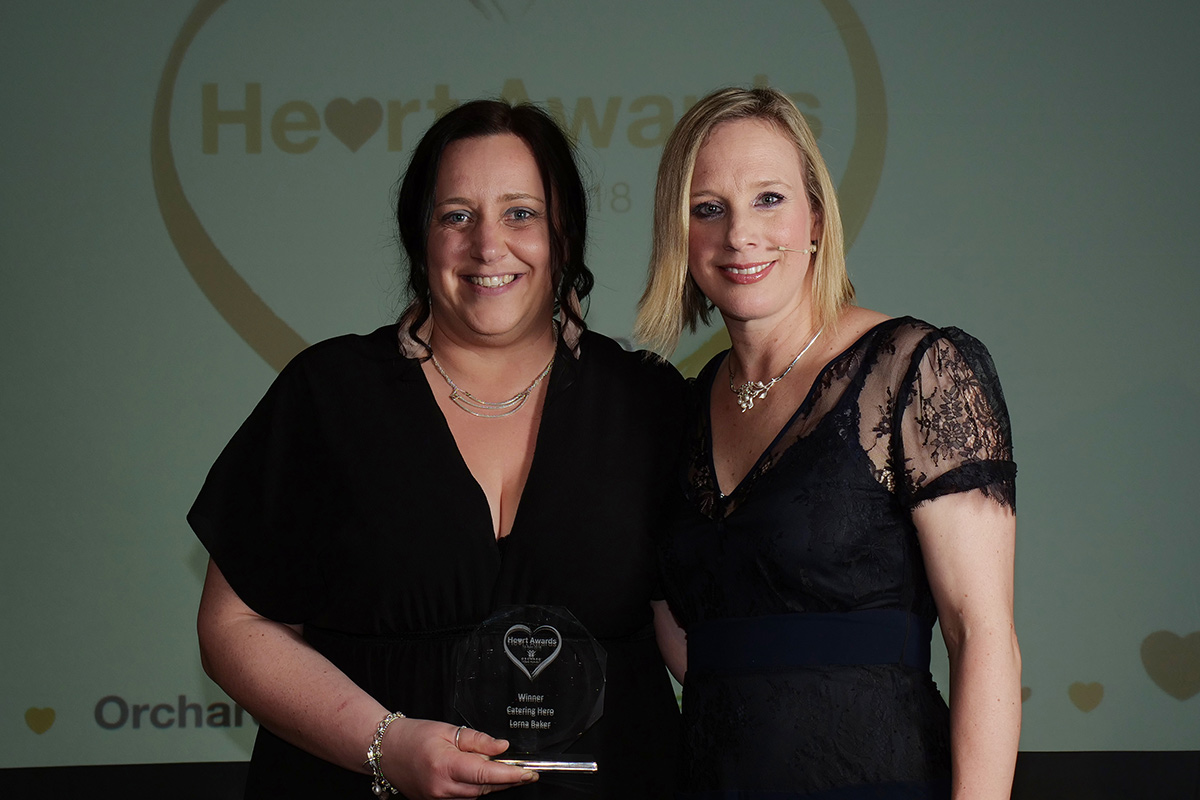 Lorna is praised for giving the best care and attention throughout the home and focusing on the menus. She has gone above and beyond in her role, at times covering all duties within the kitchen, and is always keen to learn more.
Nominations commented, 'She deserves to be recognised for everything she does.'
MOST IMPRESSIVE NEWCOMER
Winner:

Bethany Smith, Care Assistant, Riverdale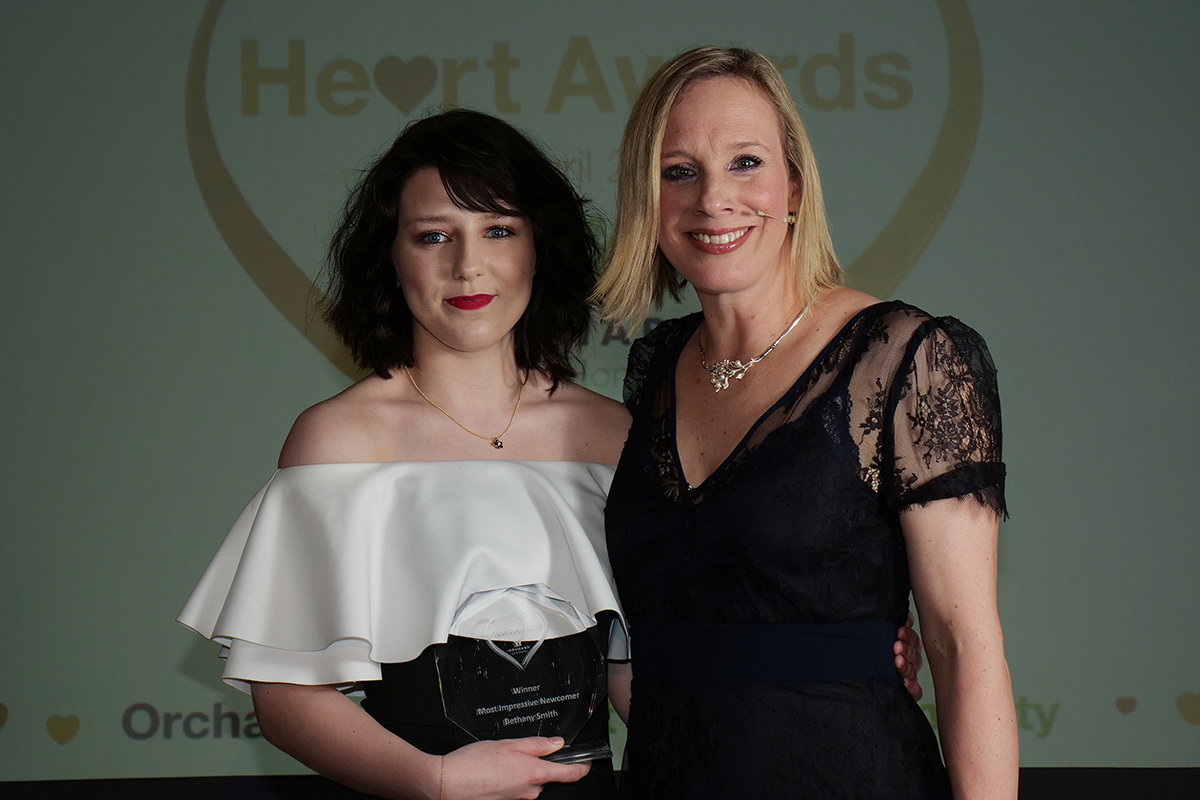 New to the care sector, Bethany has had a big impact on the home and works to the highest standards. She treats residents with dignity and respect and has a good understanding of the job role.
Bethany was highlighted as 'going that extra mile', 'full of life and willing to learn new things'.
HOUSEKEEPER OF THE YEAR
Winner:

Keith Moran, Penwortham Grange & Lodge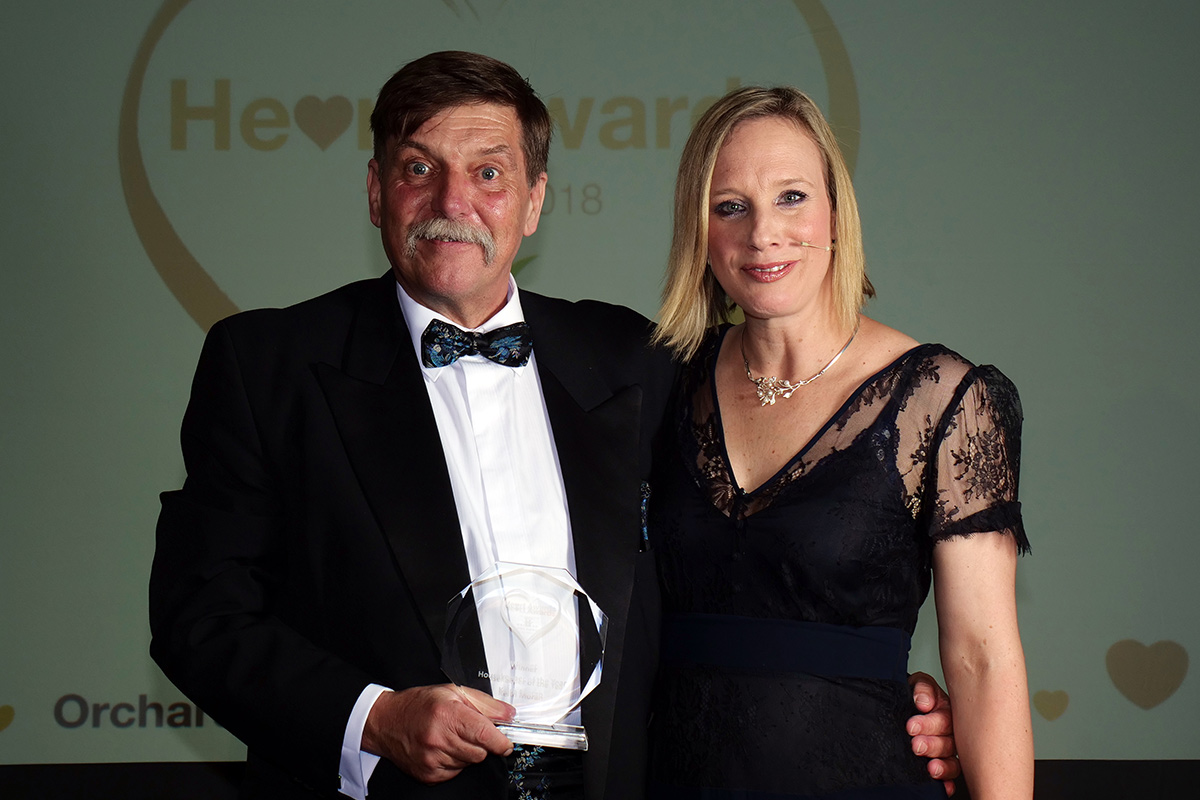 Keith was praised for going over and above his job description, working all across the home and giving his all. He has had a big impact on individual residents and was nominated several times by resident families.
Nomination comments said, 'I have never met someone so dedicated to bettering the wellbeing and lives of others.'
GOOD NURSING
Winner:

Kelsey McCabe, Middleton Park Lodge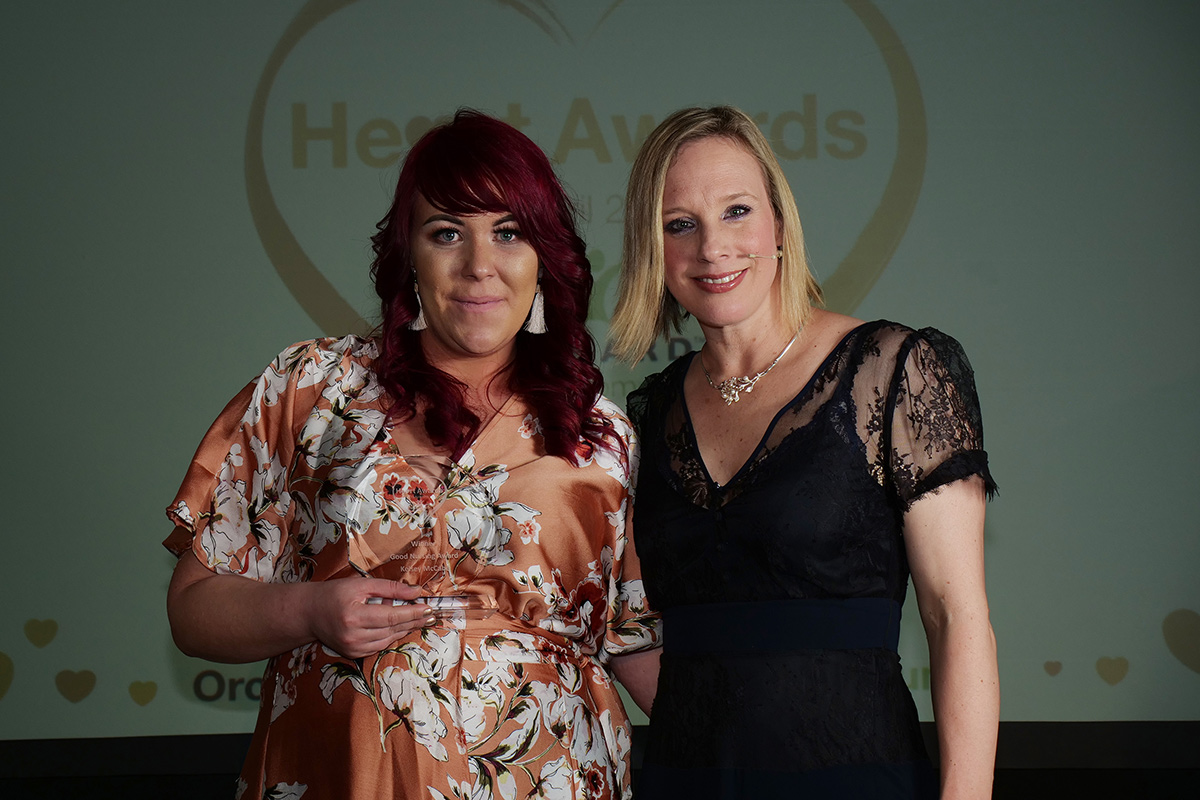 Kelsey was praised for going above and beyond in her role, and for having a positive impact.
Kelsey's leadership skills were particularly highlighted and she was accredited for standing out.
PERSONALITY OF THE YEAR
Winner:

Sian Johnson, Business Support Coordinator, Support Centre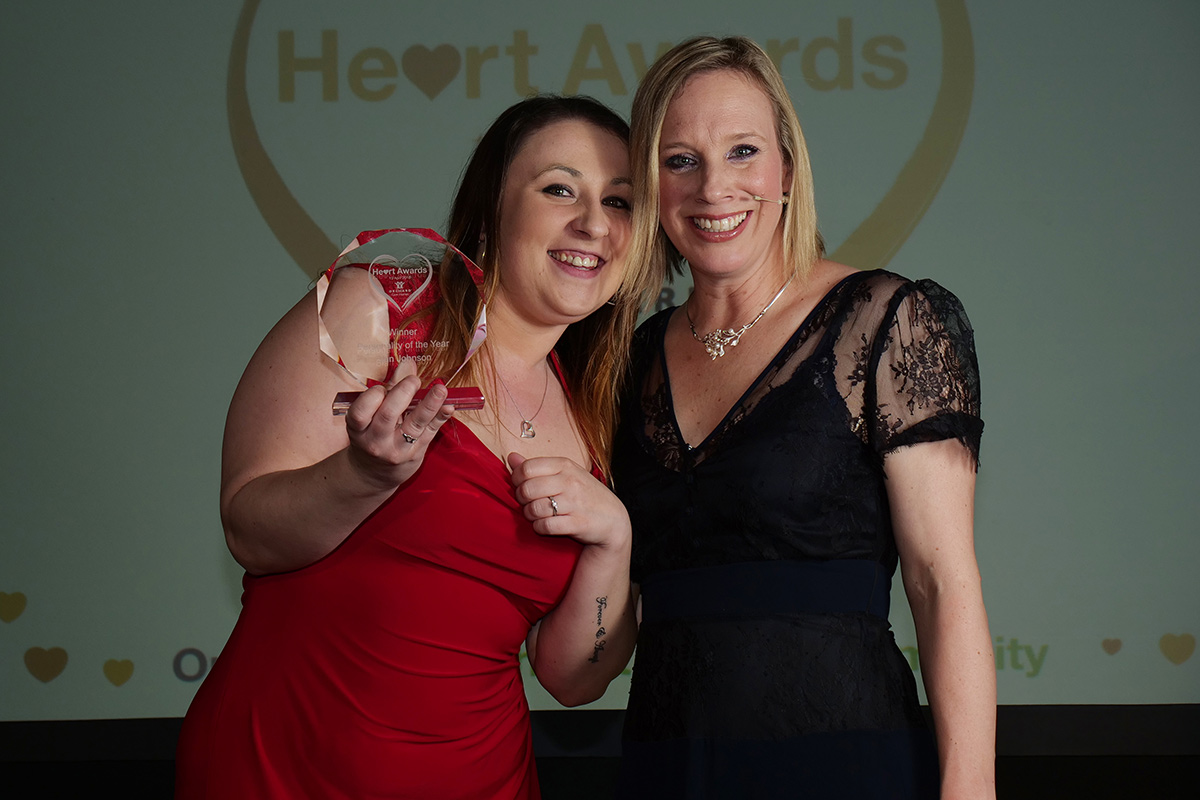 There are few people in the business who are not aware of Sian, who has jumped at the opportunity to be involved in company-wide projects, including charity events. Sian was praised for her positive attitude and bubbly personality.
Sian was commended for her generous nature and positive outlook, and described as 'truly one of the characters of Orchard Care Homes.'
CARE HOME
Winner:

Cherry Trees, Rotherham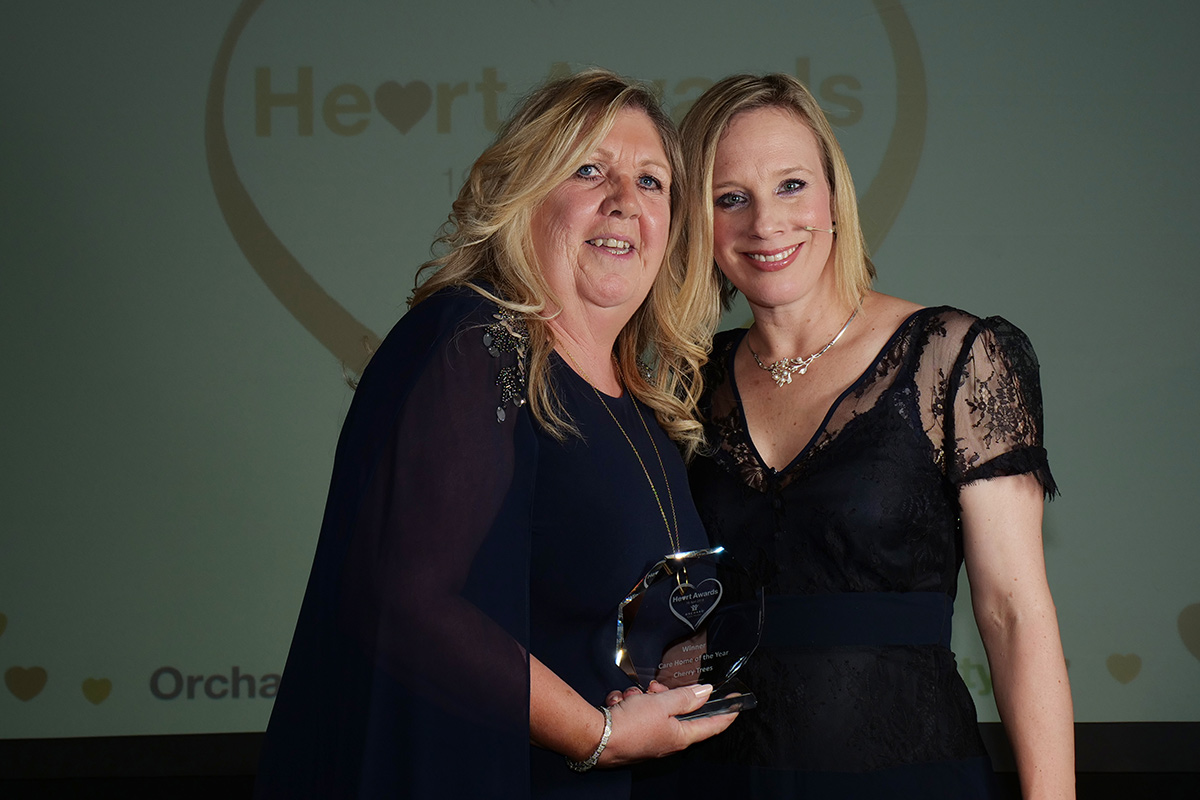 Nominations highlighted a big transition in the home and the staff embracing the Company's Mission, Vision and Values. Cherry Trees is the only home in the Group to have received an Outstanding KLOE, in addition to having award-winning staff within the team.
Numerous positive comments included 'the best home within our community' and 'the staff and managers are exceptional.'
MISSION, VISION, VALUES
Winner:

Will Coe, , IT Technician, Support Centre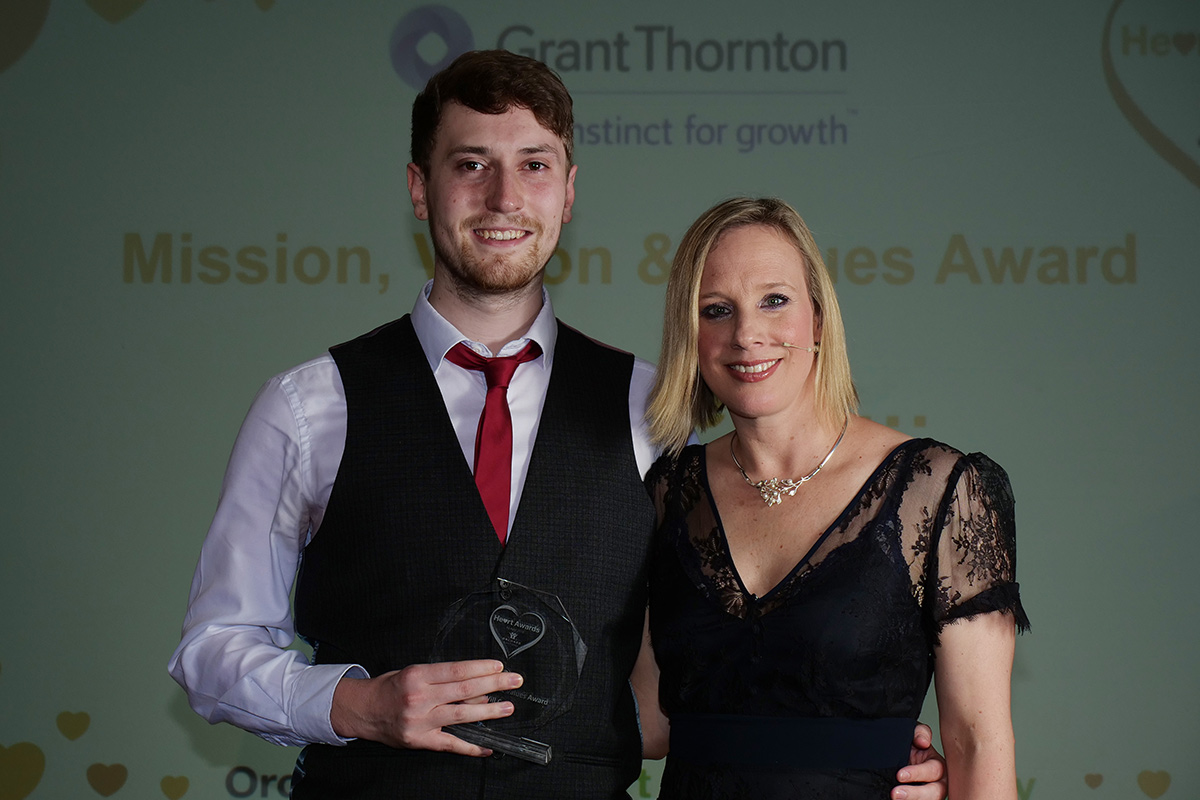 Will is highlighted as always being helpful and patient, which serves him well in a role that is often challenging and dealing with negative issues. He has demonstrated that nothing is too much trouble for him and leads the Helpdesk effectively.
Judges saw that many nominations regarded Will as a positive asset to the Company.
LEADERSHIP
Winner:

Bev Oliver, Head of Improvement, Operations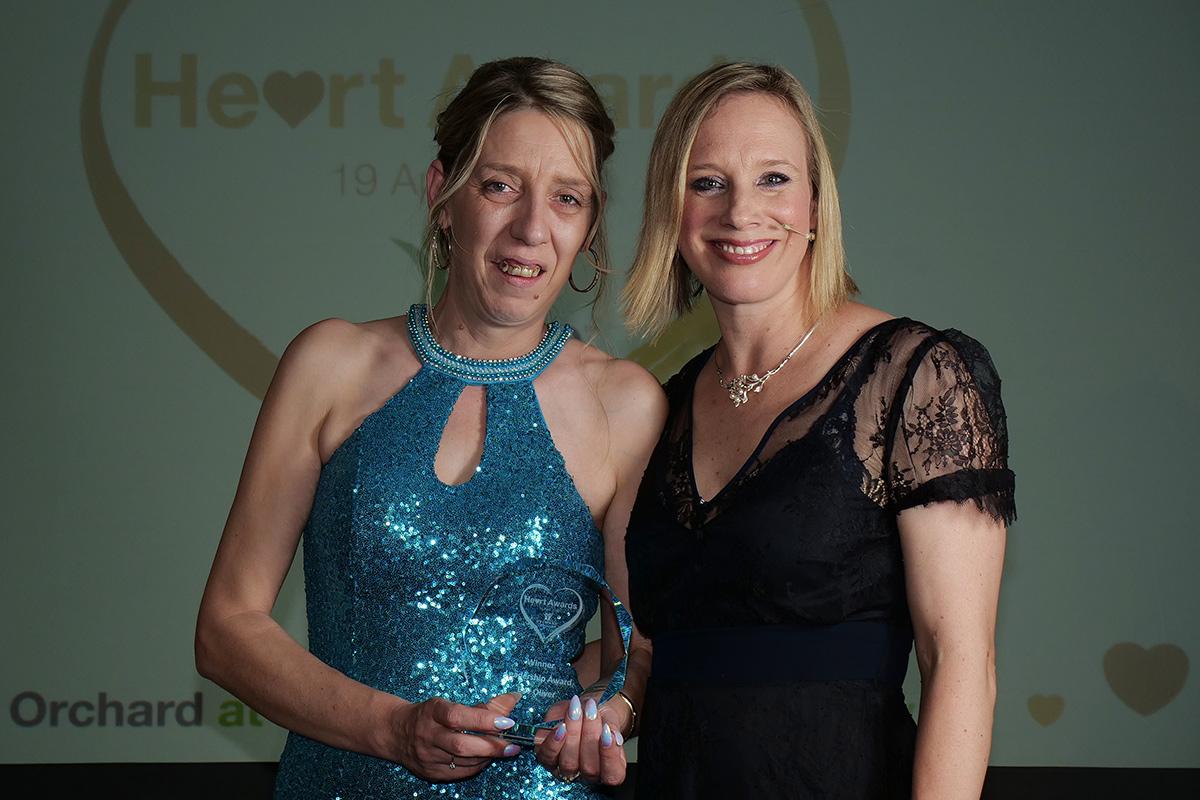 Bev's knowledge and experience of the care industry is unparalleled and her commitment to her role and accompanying leadership is felt throughout the business. Having worked her way up through the ranks, Bev was praised for being a strong leader.
Comments highlighted 'Bev knows everybody and everybody knows Bev, a sign of a good leader.'
CARER OF THE YEAR
Winner:

Gary McAvoy, Archers Court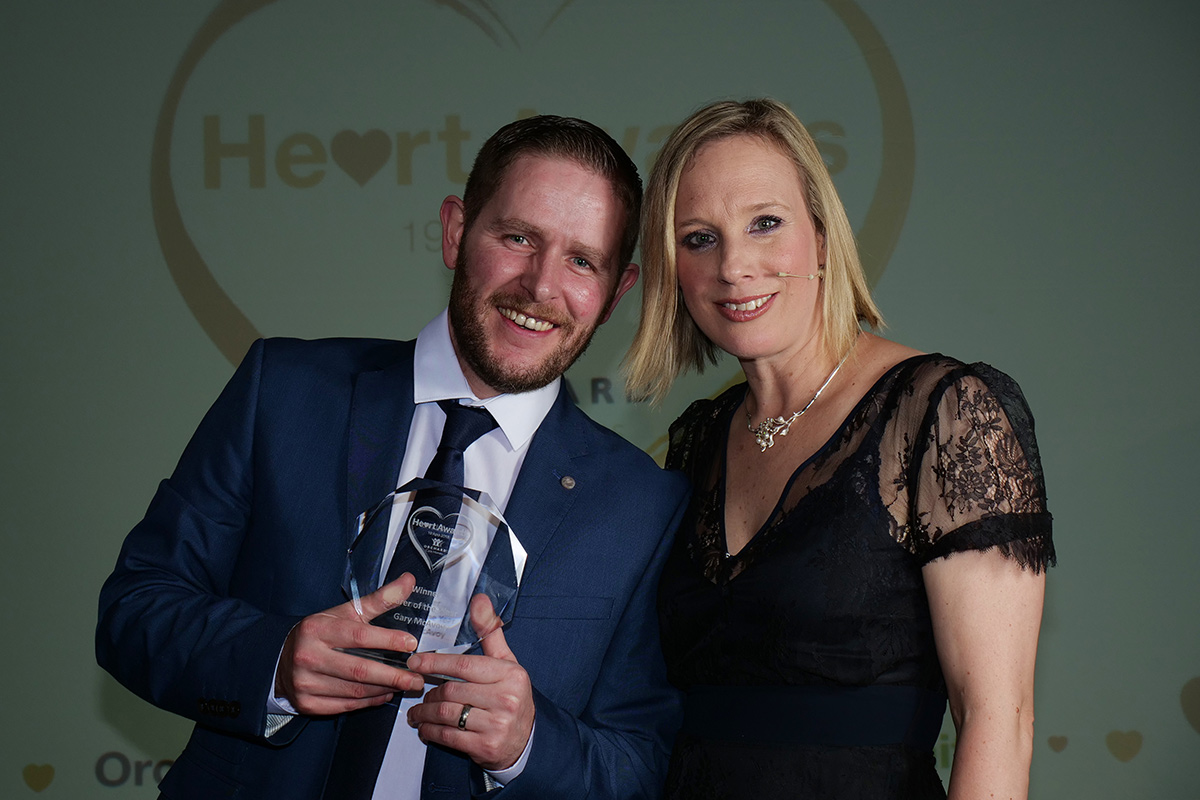 Gary is a popular member of staff who is described as always helpful and cheerful. He is highlighted as being proactive, problem-solving and open to new suggestions, which ensure that he stands out from the crowd.
Nominations included 'I've never come across a carer with the positive attitude and attention to detail that Gary has.'
CARE HOME MANAGER
Winner:

Mellisa Thompson, Penwortham Grange & Lodge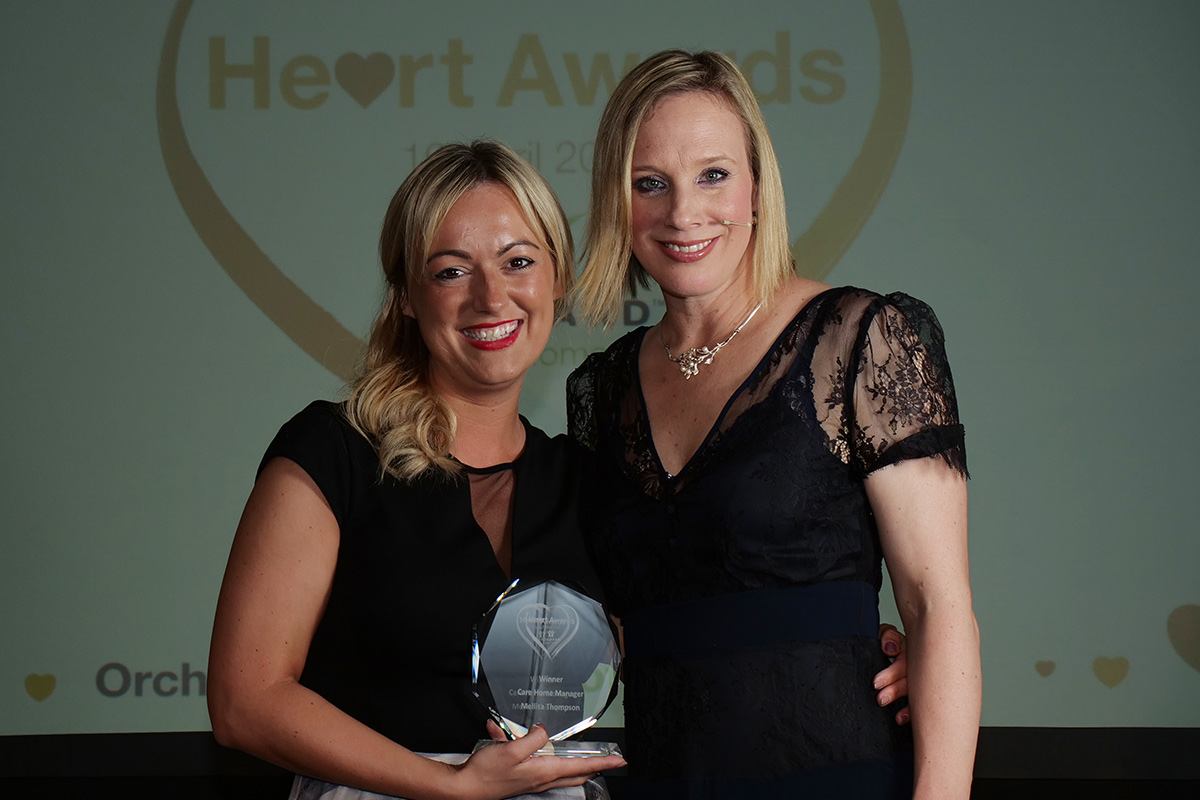 Mellisa's improvements to Penwortham Grange & Lodge have resulted in raised standards and pride in the renovated and refreshed home. There is a great wave of support in the home for Mellisa's leadership, from the residents and relatives to staff and care professionals.
Comments highlighted that Mel 'fought endlessly to give the residents and the staff a home we can all be proud of.'
CHIEF EXECUTIVE'S OVERALL WINNER
Winner:

Roz Wright, Home Manager, Archers Park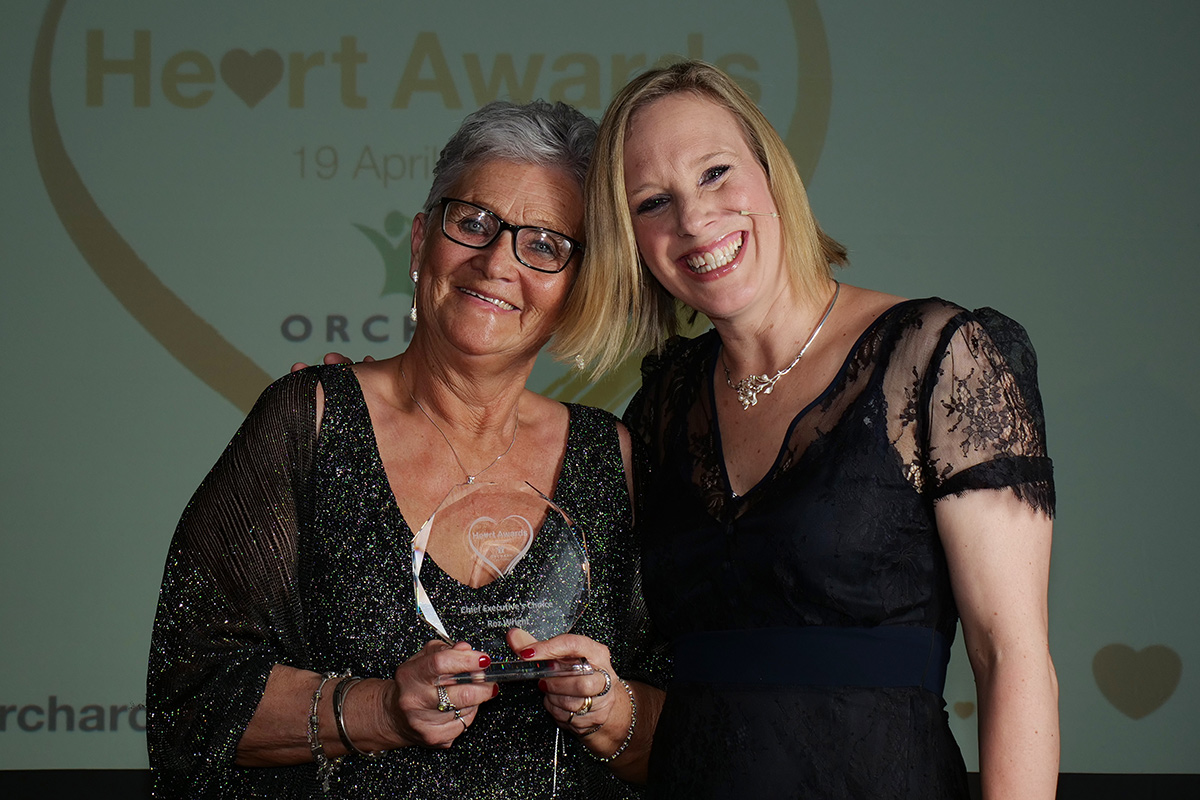 The Chief Executive's Choice is awarded as the overall winner of the Orchard Care Homes Heart Awards and is the highest honour an individual can receive.
Roz Wright was announced on the night as the winner of this accolade. Her career in care spans over forty years, with Roz's home recognised within the area as one of the jewels in the crown in the North East.
Archers Park was recently rated a 'Top 20 Care Home in the North East' for the second year running.
More photos from the night