Theatre Visit for Teresa from St Helen's Hall & Lodge Care Home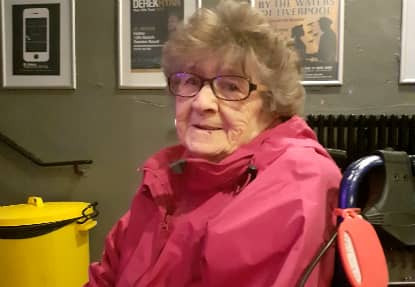 Teresa from Merseyside care home, St Helen's Hall & Lodge, was treated to a visit to her local theatre to watch Aladdin.
Teresa has always been a massive fan of theatre shows due to her having worked backstage on theatre sets in her younger days, so this was the perfect treat for her. She was in great spirits on the way there and couldn't wait to arrive at the theatre.
The show that they chose to watch was Aladdin and Teresa was highly impressed with it, she was so surprised by how much things had changed and was very surprised to see the 3D imagery that was being used. Teresa's favourite part of the show was seeing Aladdin flying around on his magical carpet and she couldn't stop commenting on how beautiful Princess Jasmine was.
It was a lovely day out and Teresa was very happy that she had been able to visit one of her favourite places once again.
To keep up to date with news from the home, follow us on Facebook, Twitter, Instagram and YouTube.